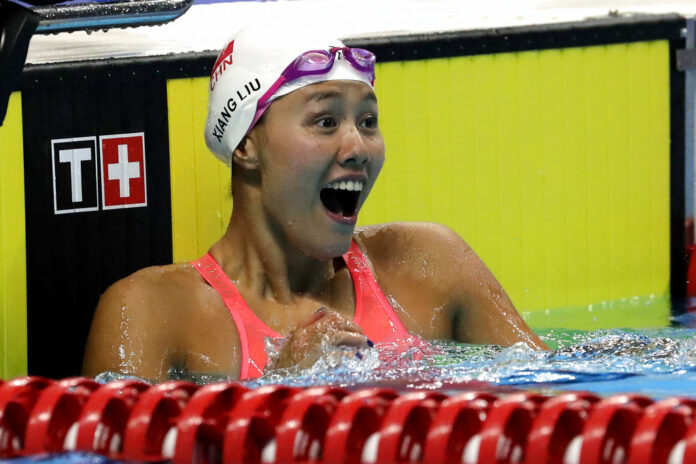 JAKARTA — Liu Xiang of China has set a world record time of 26.98 seconds to win the women's 50-meter backstroke gold medal at the Asian Games.
Liu has become the first woman to swim under 27 seconds in the event, breaking the mark of 27.06 set by fellow Chinese swimmer Zhao Jing at the 2009 world championships in Rome.
Fu Yuanhui took silver in 27.68 in a 1-2 finish for China and Natsumi Sakai of Japan took bronze in 27.91.