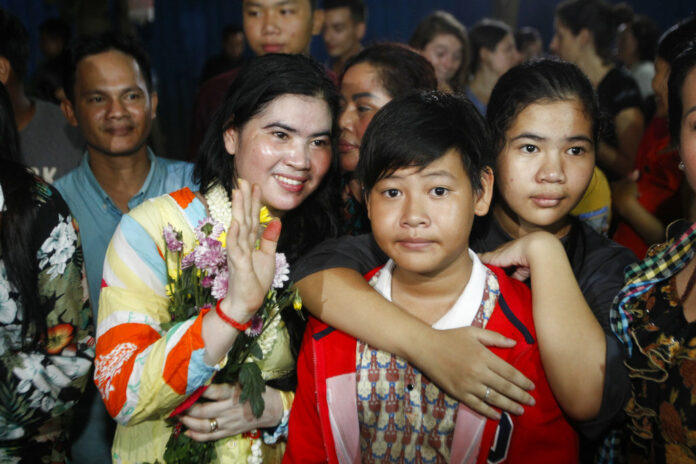 PHNOM PENH — Cambodian Prime Minister Hun Sen said Thursday that he is considering a "huge amnesty" for prisoners so that those released will have a chance to correct their mistakes.
Hun Sen's comments come amid an apparent softening of the government's harsh stance toward critics. Four land rights activists were pardoned and released from prison on Monday, and two journalists who formerly worked for U.S.-funded Radio Free Asia were released Tuesday on bail as they await trial on espionage charges.
Hun Sen cracked down on critics and opponents last year in what was seen as an effort to ensure his party would win elections held this year. His party did, though the vote was widely seen as lacking credibility.
Hun Sen insisted Thursday in a speech to garment factory workers that the pardons were not because of international pressure.
He did not identify which prisoners might receive the amnesty, but his reference to 12 of them may refer to 12 opposition party members convicted a few years ago of social unrest.
Hun Sen said that the amnesty could coincide with important festival or national dates in coming months.
Hun Sen has led the country for more than three decades and has said he intends to remain at the helm for at least 10 more years.
Story: Sopheng Cheang