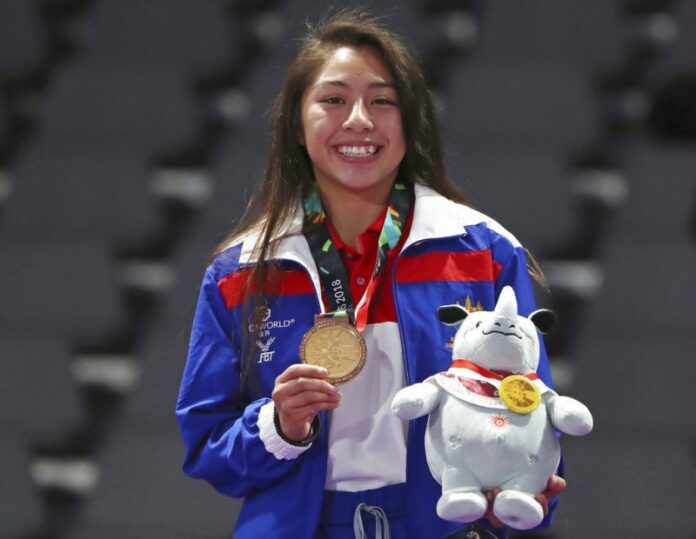 JAKARTA — At 16, Jessa Khan has already won a stack of gold medals at state, regional and international competitions. But these are nothing to match her gold medal in jiu-jitsu at the Asian Games.
She won for Cambodia, thrilling for a young woman who was born in Texas, lives in southern California and was competing for the birthplace of her father.
"I won a lot of gold medals before, but this one was very special," she said in an interview Sunday with the Associated Press.
Khan said she visited Cambodia for the first time just two weeks ago, intrigued by the chance to compete for her adopted nation in jiu-jitsu, which is on the Asian Games sports program for the first time.
"It means a lot since it's the first time they are having jiu-jitsu, so I'm glad I was able to win it for Cambodia and — make history," she said.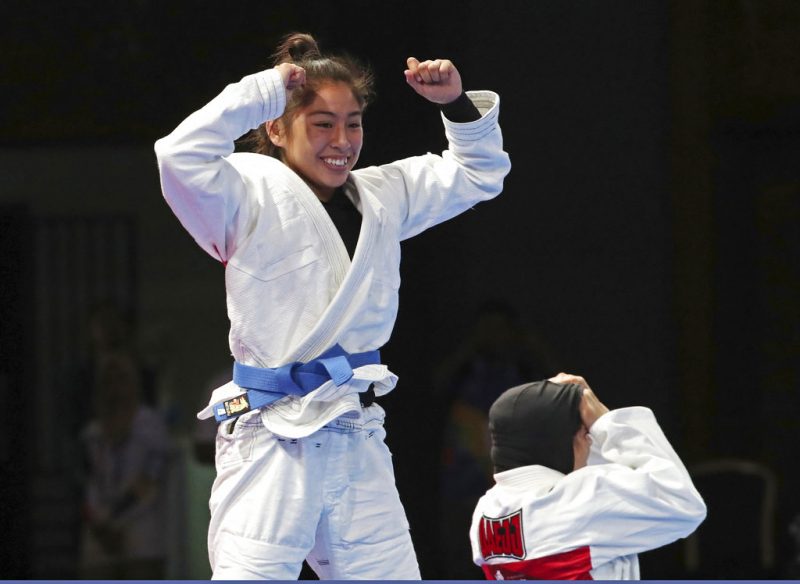 It's surely special for her father Peter, who escaped Cambodia during the mass killings of the Pol Pot regime. He was born in the Phnom Penh. Khan said her mother, April, has Latin American roots.
"My dad talks about Cambodia a lot and how beautiful it is," Khan said. "He was fortunate."
Khan is one of six children with three sisters and two brothers. Her Facebook page says she took up jiu-jitsu at age 12 and shows her decked out with a vast array of her medals.
The most recent photo shows a gold medal dangling around her neck in Jakarta with the red and blue Cambodian flag draped over her shoulders.
Khan lives Newport Beach, California, and said she is being homeschooled "because I travel and compete a lot."
Partly thanks to her, Cambodia is on a roll.
"Thank you to all my new followers and to the Cambodian people!" she said on Facebook.
Vath Chomreun, secretary general of the national Olympic committee, told AP the government pays $20,000 to gold-medal winners. He said the prime minster also distributes something extra to medal winners.
"We are happy and proud for what we have done at the Asian Games," he said.
Cambodia, with a population of about 15.5 million, won its first-ever gold medal at the Asian Games four years ago in Incheon, South Korea. This time in Indonesia it has two gold medals in the first week — Khan's in jiu-jitsu, and another in jet ski by On Moeut Saly. Saly also won a bronze in jet ski.
The Asian Games end Sept. 2.
Khan said she doesn't speak the Cambodian language, only a few "food words." She suggested her victory might help promote jiu-jitsu, which she believes should be in the Olympics.
"I hope the sport keeps on growing and that now people know Cambodia," she said.
Story: Stephen Wade