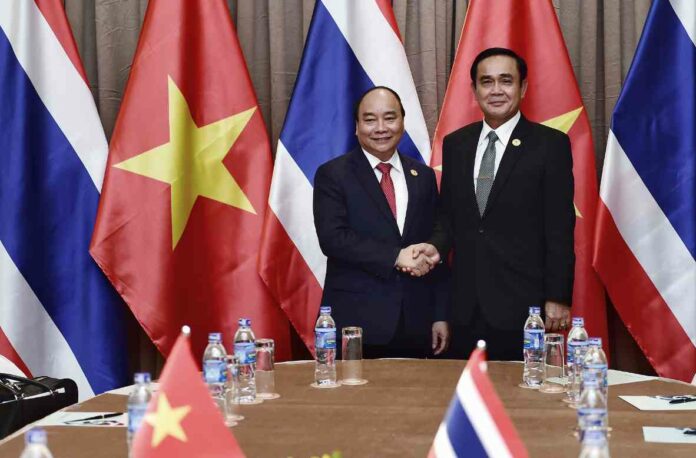 HANOI — A court in central Vietnam sentenced an activist on Wednesday to 12 years in prison after finding him guilty of associating with an outlawed dissident group.
The state-run Quang Binh newspaper said the People's Court in Quang Binh province convicted Nguyen Trung Truc in a half-day trial of attempting to overthrow the government. The court also ordered five years of house arrest after Truc finishes his sentence.
It said Truc, 44, was the head of the central region branch of the outlawed Brotherhood for Democracy. He was arrested in August last year.
The Brotherhood for Democracy wants to change the leadership of the ruling Communist Party and build a multiparty system.
Truc was the 9th member of the group put on trial since the beginning of this year. The others, including the group's alleged co-founder, Nguyen Van Dai, were sentenced to up to 15 years in prison in April. Dai and another convicted member were released in June on condition that they go into exile in Germany.
International human rights groups have called for Truc's release.
"All Nguyen Trung Truc is guilty of is speaking out for human rights and advocating for democracy in Vietnam, " Minar Pimple, Amnesty International's senior director of global operations, said in a statement Wednesday. "He has been deliberately targeted simply because he has expressed views and taken up causes that the country's authorities disapprove of."
Pimple was denied an entry visa to Vietnam where he was to attend this week's World Economic Forum gathering in the capital, Amnesty International said Monday.
Last month, a court in Ho Chi Minh City sentenced 12 activists including two Americans of Vietnamese descent to up to 14 years on similar charges.
Despite sweeping economic reforms since the mid-1980s that opened the country to foreign trade and investment and made the country one of fastest-growing economies in the world, the Communist government tolerates no challenge to its one-party rule.