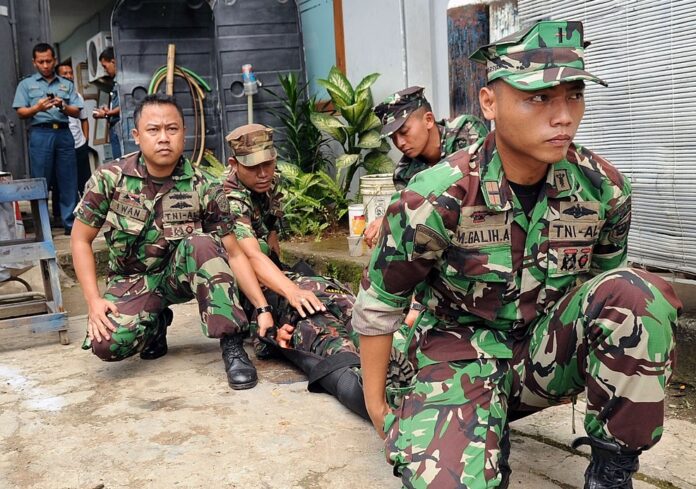 JAKARTA — Indonesian police say a suspected Islamic militant's attack on a police station in Jakarta has been thwarted by an officer who shot the man in the hand.
Jakarta police spokesman Argo Yuwono says the knife and machete-wielding man repeatedly shouted "God is Great" as he attacked officers at the station in Jakarta's north early Friday.
One police officer suffered light injuries to his arm and another shot the attacker's hand, forcing him to drop the machete.
Police are a frequent target of attacks by militants in Indonesia, who see them as representing the power of the secular government that they want replaced by an Islamic state.