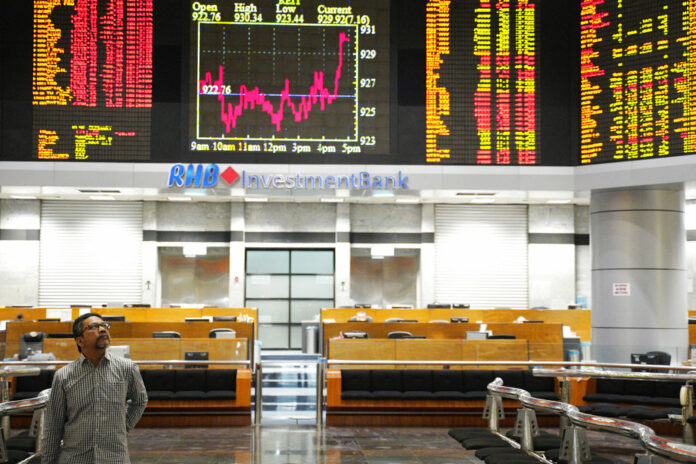 BEIJING — Asian stock markets fell Friday after a post-election Wall Street rally faded and the U.S. Federal Reserve suggested it will keep raising interest rates.
Keeping Score
Thailand's SET on Friday afternoon was trading at 1,670.57, a 0.7 percent drop. The Shanghai Composite Index lost 1.3 percent to 2,614.37 and Tokyo's Nikkei 225 retreated 0.8 percent to 22,310.16. Hong Kong's Hang Seng fell 2.4 percent to 25,753.23 and Sydney's S&P-ASX 200 declined 0.4 percent to 5,903.20. Seoul's Kospi gave up 0.2 percent to 2,087.32 and India's Sensex was off 34 points at 35,205.69. New Zealand and Malaysia advanced while Taiwan and other Southeast Asian markets retreated.
Wall Street
Coming off the previous day's surge, stocks slipped as a ninth straight decline in oil prices hurt energy companies. Banks gained after the Federal Reserve left interest rates unchanged. The Standard & Poor's 500 shed 0.3 percent to 2,806.83 after it jumped 2.1 percent Wednesday. The Dow Jones Industrial Average inched up 10.92 points to 26,191.22. The Nasdaq composite dipped 0.5 percent to 7,530.88.
Fed Watch
The U.S. central bank left interest rates unchanged but suggested it plans to keep raising them in response to the strong economy. The Fed has raised its key rate eight times since late 2015 and is expected to do so again in December, with several more increases to follow.
Analyst's Comment
"The sense that the Fed is well on track to continue tightening policy de-railed the post mid-term relief rally in the markets," said Vishnu Varathan of Mizuho Bank in a report. The Fed cited a stronger job market and omitted mention of tighter financial conditions, "lowering the bar" for a December rate hike, said Varathan.
Energy
Benchmark U.S. crude lost 14 cents per barrel to USD$60.53 in electronic trading on the New York Mercantile Exchange. The contract plunged $1 the previous session to $60.67. Brent crude, used to price international oils, gained 3 cents to $70.68 in London. It dropped $1.42 on
Currency
The dollar declined to 113.86 yen from Thursday's 114.08 yen. The euro weakened to $1.1357 from $1.1365.
Story: Joe McDonald