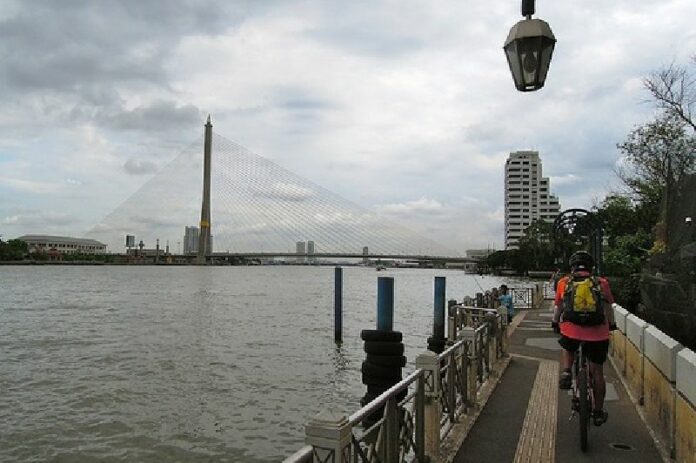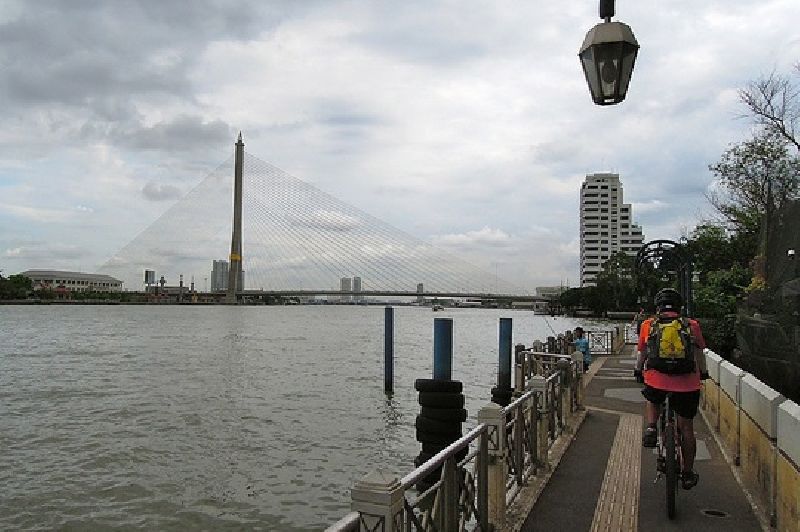 BANGKOK — Conflict sparked Tuesday as government and activists could not agree on the approved Chao Phraya boardwalk project.
It was a day of competing announcements, as the military government promoted the next step toward building the 14-billion baht boardwalk along the river, while activists vowed to campaign against it and urged authorities to move forward transparently and with public participation.
"We are concerned that the seven-months for the feasibility study and public hearings is not enough for a conclusion that can answer all of society's questions," Friends of the River wrote in its statement.
The Bangkok Metropolitan Administration, or BMA, on Tuesday held a joint news conference at the Bangkok Art and Culture Centre with King Mongkut's Institute of Technology Ladkrabang and Khon Kaen University, the two universities contracted to conduct the 120-million baht feasibility study.
Both university teams chosen for the project said they are equipped with the technology and expertise to develop a design that will develop the river, economically and culturally. Friends of the River, an unpaid group of volunteer architects, environmental activists and community activists, say the project would destroy centuries of river heritage – and look ugly.
Asked about the 14-billion baht price tag, BMA representative Pirapong Saicheua said that wasn't a final number. Activists pointed out it was the figure written into the cabinet resolution authorizing the project.
Conflict has been brewing since last week since when members of the paid university study team questioned information spread by the river activists who oppose lining a 7-kilometer stretch of the river with concrete walkways.
Architecture professor Antika Sawadsri of King Mongkut's Institute of Technology Ladkrabang dismissed all criticism from Friends of the River on March 23, saying the group was spreading false information based on outdated plans.
She insisted the project is dedicated to opening the riverside space for everyone to access.
The university teams have even launched their own competing group, Chao Phraya for All, and bickering has erupted between their Facebook page and that of Friends of the River, where some comments accuse the pro-promenade group of astroturfing.
Friend of the River leader Yossapon Boonsom said they aren't  anti- development but don't believe spending 14 -billion baht to pave the sides of the river is the best project.
Renowned architect Duangrit Bunnag on Tuesday also suggested that if the project really sought equal access to the river, then it should also address access to government properties such as that held by the Royal Thai Navy.
When the seven months of study are completed, the construction of the boardwalk is expected to begin in early 2017.
Related stories:
Locals Ready to be Evicted for Chao Phraya Boardwalk, Official Says
River's Friends Float Hope for Public Hearings on 14B-Baht 'Promenade'
Radical Makeover of Chao Phraya River Delayed
Chao Phraya Promenade Should be Sent Back to Drawing Board, Architects Say