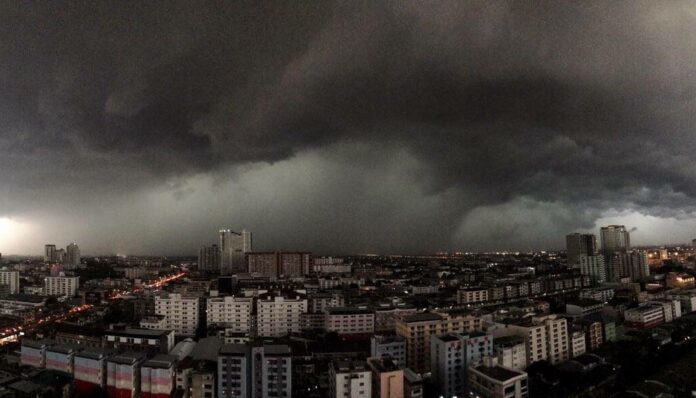 BANGKOK — Scattered thunderstorm hit the capital Saturday morning causing floods in some areas, as rain is expected to prevail through the coming week.
Much of Bangkok experienced unusual off-season rain on Friday evening which continued through Saturday, flooding areas including Lat Phrao, Siam and Victory Monument.
Temperatures Saturday dipped to lows of 24C.
Satellite imagery released by the science and technology ministry showed a large cloud entering Bangkok from the Gulf of Thailand.
Forecasts predict up to an 80 percent chance of precipitation through Friday.