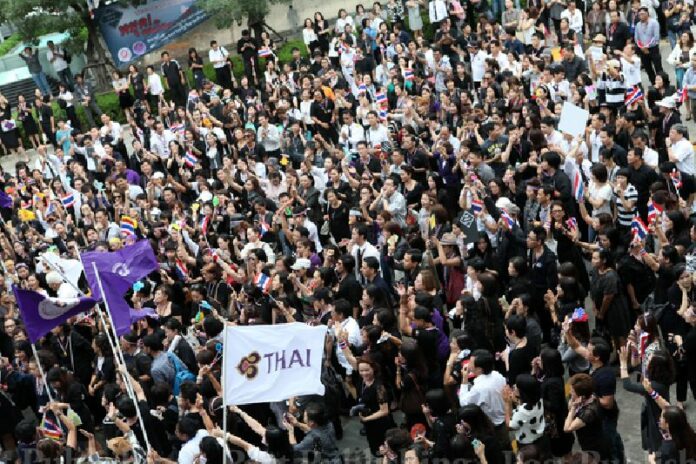 (4 November) Thai Airways International is planning to revise its annual revenue goal due to the political crisis that has greatly affected influx of air travels into Thailand, said its president, Mr. Sorajak Kasemsuwan.
According to THAI President, its routes from China, Europe, Australia and Hong Kong were hugely affected after many nations issued warnings for their citizens regarding their safety in Thailand.
"I must admit that we have been affected a lot by the current political situation, especially our routes from China, Europe, Australia and Hong Kong, which has issued a ?red? Thailand travel warning to its citizens" said Mr. Sorajak.
He added, "Therefore, we are not yet able to reveal the annual revenue as the company is revising the profit on Friday."
In its Q3 revenue, the state-owned Thai Airways has lost 6.194 billion baht, resulting in a total loss of 6.35 billion baht in its first 9 months performance. In contrast, last year it gained 1.744 billion baht in profit, and 5.436 billion baht in the first 9 months.
Despite the company's diminishing performance, Mr. Sorajak is still optimistic about the company's 2014 Q1 revenue as he believes the clashes between the government and its opposition would end soon.
The THAI President also declared that he had instructed his officers to protect its customers information, after several leaks of flight information concerning members of the Shinawatra family.
In one incident, anti-government protesters, who are self-sworn enemies of former PM Thaksin Shinawatra and his sister, PM Yingluck Shinawatra, have widely shared the leaked flight data of Mr. Thaksin′s daughters, revealing that she has brought many suitcases with her to London.
"Passengers' information must be secured in accordance with the airline's international standard," said Mr. Sorajak.
For comments, or corrections to this article please contact: [email protected]
You can also find Khaosod English on Twitter and Facebook
http://twitter.com/KhaosodEnglish
http://www.facebook.com/KhaosodEnglish