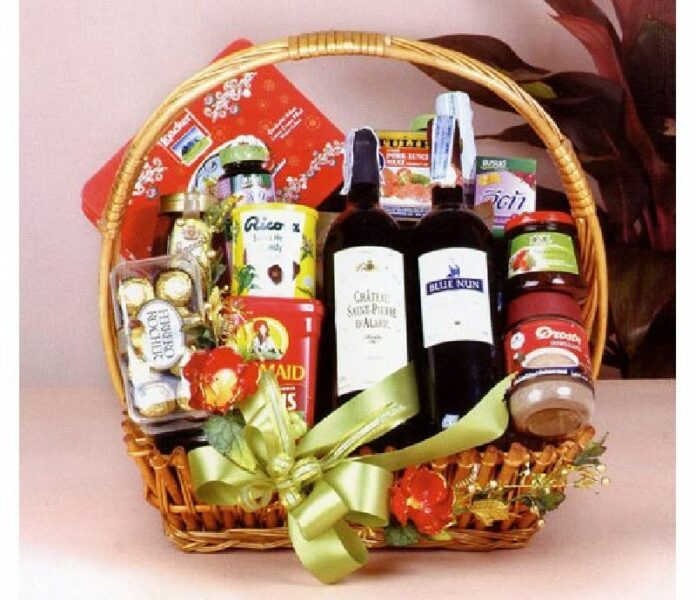 (7 December) The Ministry of Commerce has confirmed it will not approve commodity price hike during New Year period in order to prevent gift shops from raising the prices of their goods, Prachachat has reported.
Commerce Deputy Minister, Mr. Yanyong Phuangrat, said on Thursday that officials have been instructed to monitor the prices of goods and services, particularly for New Year's ′gift basket′ and transport fee to make sure the customers are not being unfairly charged throughout the holiday season.
Giving ′gift baskets′ (กระเช้าของขวัญ), which contain a number of packaged food and drinks, is a popular New Year tradition in Thailand. Such baskets are displayed and sold in many shops, malls, and supermarkets.
Mr. Yanyong added that the Ministry has told all gift basket sellers to attach clear price tag on their baskets, and to fully explain the qualifications of the goods packed in the basket, as well as the packing service fee.
"Sellers must also make sure that the items stored in the basket are valid for at least 3 months after the time of the purchase. Any shop that fails to follow the procedure will be fined for no more than 10,000 baht per offence," said Mr. Yanyong.
In order to increase spending in the New Year season amidst the political tumult, the Ministry plans to hold a Gift Festivals to help OTOP entrepreneurs and gift makers to promote their goods. Additionally, retail stores will be urged to join Ministry-sponsored campaigns which will boost their sales.
Mr. Yanyong also told Prachachat that the ongoing political situation had not affected prices of goods, or caused goods shortage, or crippled the export capacity as many had feared.
However, many investors have shown their hesitation to invest in Thailand, as some of the government's spending plans are likely to be postponed, including the 2 trillion baht infrastructure development scheme, Mr. Yanyong said.
For comments, or corrections to this article please contact: [email protected]
You can also find Khaosod English on Twitter and Facebook
http://twitter.com/KhaosodEnglish
http://www.facebook.com/KhaosodEnglish