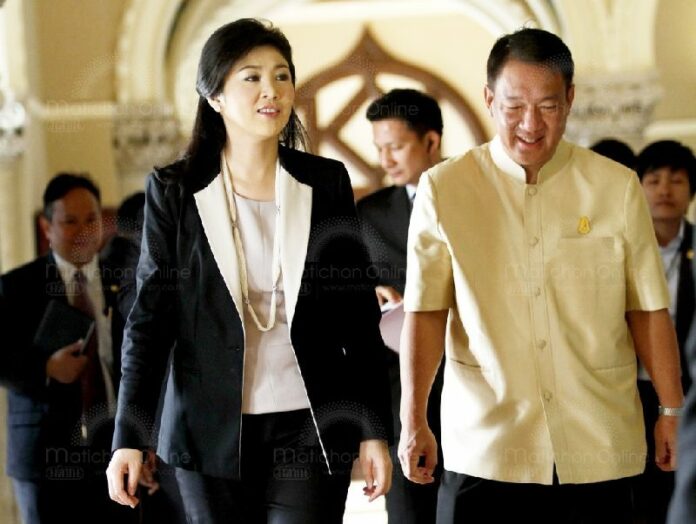 (2 April) Today the Ministry of Finance's Permanent Secretary said that its plan to increase VAT by 3%, to 10%, this September has been aborted.
Mr. Rangsan Sriworasart said the hike would not benefit the public as the current economic situation is not in "desirable" shape.
Nevertheless, Mr. Rangsan added that he has instructed the Fiscal Policy Office to determine how much longer Thailand's valued added tax can be pegged at its current 7% rate.
The Permanent Secretary also expressed his concern at the reports that the taxes collected by the authorities in the first 5 months of the 2014 fiscal year have missed their target by at least 38 billion baht. The Ministry of Finance will discuss the issue with representatives from the Revenue Department, the Excise Department, and the Customs Department in order to remedy the missed target, Mr. Rangsan said.
Income tax particularly yielded a low collection, Mr. Rangsan said, and he speculated that a recent income tax restructure may have contributed to the pitfall.
According to Mr. Rangsan, VAT collection also falls below the standard rate, but its current collection ratio remains similar to the same period last year, indicating that consumers' pattern has not been largely affected by the ongoing political crisis.
He said the Ministry will "do its best" to meet the goal of a total of 2.275 trillion baht in tax collection by the end of this fiscal year.
For comments, or corrections to this article please contact: [email protected]
You can also find Khaosod English on Twitter and Facebook
http://twitter.com/KhaosodEnglish
http://www.facebook.com/KhaosodEnglish