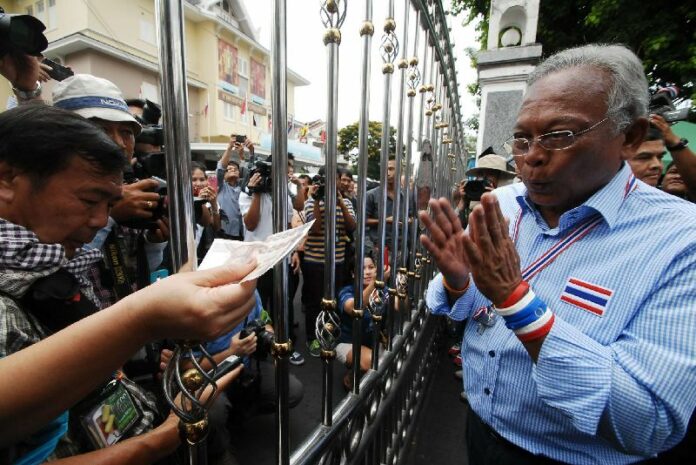 (4 April) The Japan Credit Rating Agency (JCR) has downgraded the credit status of Thailand following months of prolonged political turmoil, an official said.
According to Ms. Chularat Sutheethorn, director of the Public Debt Management Office (PDMO), told reporters that the JCR has changed Thailand's credibility from "Stable Outlook" category to "Negative Outlook" due to the latest round of political crisis which erupted in November last year.
Thailand has not seen a functioning government since Prime Minister Yingluck Shinawatra dissolved the House last December, and the crisis could result in Ms. Yingluck losing her caretaker position.
The political crisis may also affect Thailand's GDP growth, Ms. Chularat warned, possibly decreasing it to 0.6%. Last year's GDP stood at 2.9%, a drastic drop from 6.5% in 2012, Ms. Chularat said.
Nevertheless, she said, Thailand still benefits from a strong financial status on the world stage and a stable bank system which would help the kingdom avoid any serious financial crisis.
But she added that the crisis could strangle any possible economic growth or recovery in the future, unless Thailand returns to a state of normalcy soon. For instance, foreign capital could start flowing out of the country, partly fanned by fears of Thailand's instability as reflected in the latest move by JCR.
According to Ms. Chularat, the JCR is also concerned by the uncertainty over the next round of elections, which have not been officially set, after the Constitutional Court invalidated the 2nd February election, and by the "deeply rooted" political and social unrest in Thailand.
The JCR has predicted that it will be "extremely hard" to find solutions for the ongoing conflicts, Ms. Chularat added.
For comments, or corrections to this article please contact: [email protected]
You can also find Khaosod English on Twitter and Facebook
http://twitter.com/KhaosodEnglish
http://www.facebook.com/KhaosodEnglish