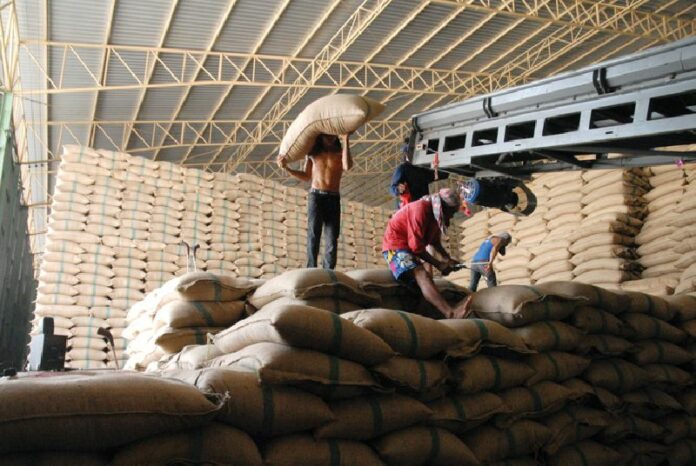 BANGKOK — Thailand has reached a trade agreement that will allow the kingdom to sell at least three million tonnes of rice to the Philippines over the next three years, a top official said.
The two countries signed a a memorandum of understanding (MOU) on 22 April, and the Thai Minister of Commerce, Niwatthamrong Bunsongphaisan, said he expects to send an initial shipment of 1.4 tonnes of rice to the Philippines by end of 2014.
The government of Prime Minister Yingluck Shinawatra has been under pressure to sell the massive stockpiles of rice it has accumulated under its controversial rice-pledging scheme, which bought the rice from Thai farmers at above-market prices.
The government has struggled to sell the rice on the market without facing huge loses, and thousands of rice farmers have taken to the streets over the past few months to protest the government's failure to pay them in a timely manner.
But Mr. Niwatthamrong said the government will pay the farmers "soon" with the emergency loan of 20 billion baht it has recently acquired from the central budget.
"We need around two weeks to consider this matter," Mr. Niwatthamrong insisted.
Anan Lila, secretary-general of the Office of Agricultural Economics (OAE), said the price of rice has dropped by 30-40% this month because of the government's massive stockpiles of rice, which he said destablise the domestic rice market.
For comments, or corrections to this article please contact: [email protected]
You can also find Khaosod English on Twitter and Facebook
http://twitter.com/KhaosodEnglish
http://www.facebook.com/KhaosodEnglish