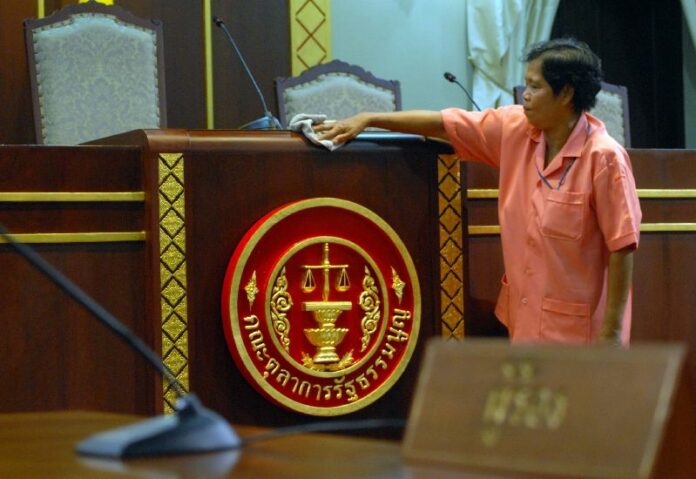 BANGKOK — The Constitutional Court has released a statement asking the media to stop referring to it by its acronym, which also spells the word "joke" in Thai.
The term, "ตลก.", is not an official acronym provided by the Constitutional Court but it has been widely used by the Thai media since the court's inception.
Due to its similarity to the word "ตลก" (joke), the acronym is also used by many pro-government activists and news sites as a way to mock the Constitutional Court, which many Redshirts accuse of harbouring a bias against the government of Prime Minister Yingluck Shinawatra.
However, the tradition has come to an end.
A letter signed by Chaowana Traimart, secretary-general of the Constitutional Court, was sent to many media publications today asking all reporters to adopt the official acronym of "ตศร." from now on.
According to the document, the acronym was officially decreed by the Constitutional Court in September 2013.
"We ask cooperation from all of you to use the decreed acronym in order to create correct understanding among the public," the statement said.
For comments, or corrections to this article please contact: [email protected]
You can also find Khaosod English on Twitter and Facebook
http://twitter.com/KhaosodEnglish
http://www.facebook.com/KhaosodEnglish