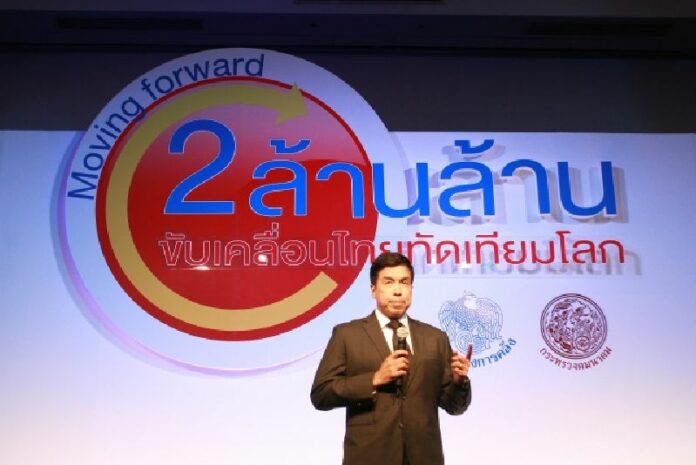 BANGKOK — The military junta is now touting three new economic measures, all of which were lifted clean from the playbook of the government it overthrew one week ago.
In its bid to shore up support from the public, the National Council of Peace and Order (NCPO) announced that its central priority is to ensure the "well-being of citizens."
After seizing control of the country, the NCPO quickly began distributing billions of baht to the more than 800,000 farmers that are still owed money for participating in the former government's rice-pledging scheme.
The NCPO ordered banks to provide the funding for the rice payments, which military-controlled media is portraying as the NCPO's ability to solve a problem that the former government spent months trying to tackle without success.
In reality, Ms. Yingluck's government tried laboriously to convince banks to lend the money needed to pay farmers, but such efforts were blocked by the anti-government protesters that threatened to withdraw their money from any bank that provided a loan. Anti-government protesters, who argued that the money had to come from selling rice on the market, also staged rallies and blockades at the banks' headquarters.
In addition to the rice payments, the NCPO has promised to conduct a massive flood prevention project along the Chao Praya River, which spans many provinces, including Bangkok, Ayutthaya, Ang Thong, and Chainat.
The project is a part of the water management project drafted under the Yingluck administration in a response to the disastrous flood that submerged parts of central Thailand and Bangkok in October 2011.
According to a report by Manager ASTV, the flood defense project now being pursued by the military has already been "40-50%" completed by the former government.
The army's latest effort to repackage economic policies from the Yingluck administration concerns the 2.2 trillion baht infrastructure mega-project that was struck down by the Constitutional Court in March.
The project calls for the construction of a high-speed rail link and new roads, harbours, and flood-defence projects in important industrial areas.
"I insist that we will go ahead with investment in all aspects of basic infrastructure, in the land, water, and air," Air Chief Marshal Prachin Chanthong, deputy director of the NCPO, told the press yesterday. "It will increase safety and convenience in travel for the citizens."
The Constitutional Court prevented the Yingluck administration from going forward with the infrastructure project by striking down the bill that would approve the necessary loans, citing irregularities and possible corruption in the bill.
A prominent judge of the Constitutional Court also expressed his skepticism toward the project during a court hearing, claiming that Thailand should focus on upgrading dirt-roads in the country before engaging in the construction of high-speed railway.
For comments, or corrections to this article please contact:[email protected]
You can also find Khaosod English on Twitter and Facebook
http://twitter.com/KhaosodEnglish
http://www.facebook.com/KhaosodEnglish