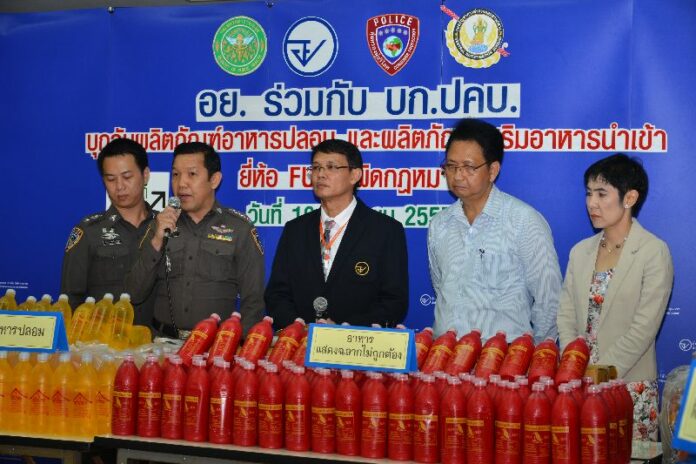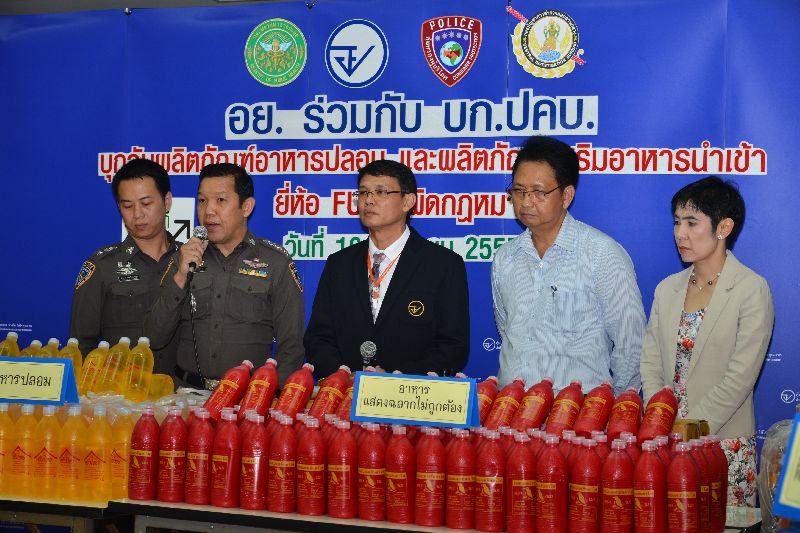 BANGKOK — The Food and Drug Administration has confiscated over 500,000 baht worth of unlicensed noodle sauce and other food products from a warehouse in Bangkok's suburbs.
Police raided the warehouse in Phasi Charoen district yesterday after consumers complained about potentially unsafe substances they had found in the products, said Paisal Dunkhm, deputy secretary of the FDA.
Police found three food products that were unlicensed and contained high concentrations of acetic acid, said Mr. Paisal. The three products included "Krua Thai" fermented garlic sauce, "Nok" noodle sauce, and unnamed containers of garlic and lemonade for cooking.
"It's very dangerous and worrying … If you consume too much of this chemical, it will affect your health," Mr. Paisal said. "It will irritate your digestive system. It may even cause punctures in your stomach."
The warehouse was also unsanitary, further raising the potential health risks of the products, Mr. Paisal said.
The warehouse owners have been charged with production of food under a false license and production of food in unclean venue.
Mr. Paisal urged the public to be vigilant about potentially fake or unlicensed food products. According to the official, some food producers are known to falsify the FDA-issued number on their containers, misleading many shoppers to think they have purchased products that are properly licensed.
The FDA is also cracking down on the distribution of a weight loss product called FUCO that is widely available on many Thai websites. Mr. Paisal warned the public to refrain from buying any FUCO products because they have not been licensed by the FDA and may contain dangerous ingredients.