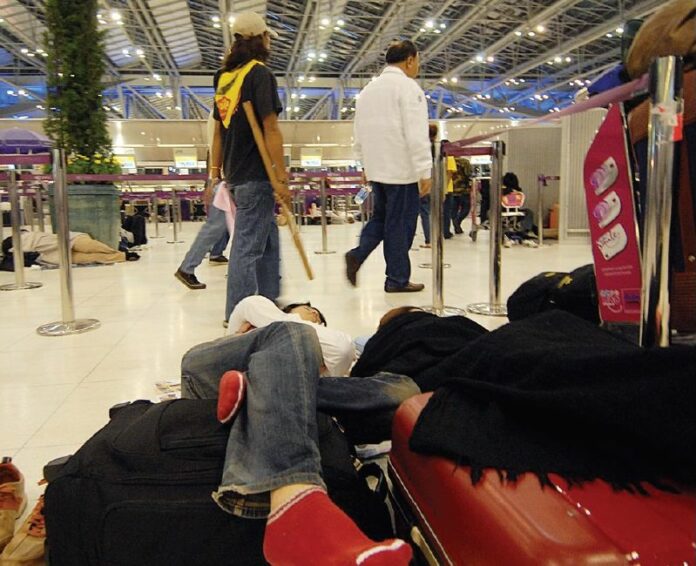 BANGKOK — The Thai military junta has ordered Bangkok's Suvarnabhumi Airport to shelve the plan to extend its facilities, a state official says.
The decision was made by a committee on public spending installed by the ruling National Council for Peace and Order (NCPO), according to Mekhanin Petchplai, a managing director of Airports of Thailand.
Mr. Mekhanin said the panel advised the airport authorities to "reconsider" the plan and make it more transparent.
"We are willing to comply with every policy of NCPO," Mr. Mekhanin said yesterday, "If they want us to adjust the plan, we are willing to do so."
However, Mr. Mekhanin said the airport extension plan, called "Phase Two," is necessary to accommodate more visitors to Suvarnabhumi Airport.
"At the present time, Suvarnabhumi Airport has already exceeded its maximum capacity," said Mr. Mekhanin, explaining that the airport is now hosting more than 51 million passengers per year even though it was built to accommodate only 45 million visitors per year.
He vowed to push ahead with the plan and finish the extension by late 2015, with the aim of raising the airport's capacity to 60 million people per year.
However, the Airports of Thailand director admitted that overall number of visitors to Thai airports has been on the decline, partly due to the political turmoil that had plagued Thailand for six months.
He expected that growth in the number of visitors to Thai airport would only stand at 2-3% by the end of 2014, which is far lower than the 9% rise from last year, as well as the 6.5% growth enjoyed by other airports in the Asia-Pacific region this year.