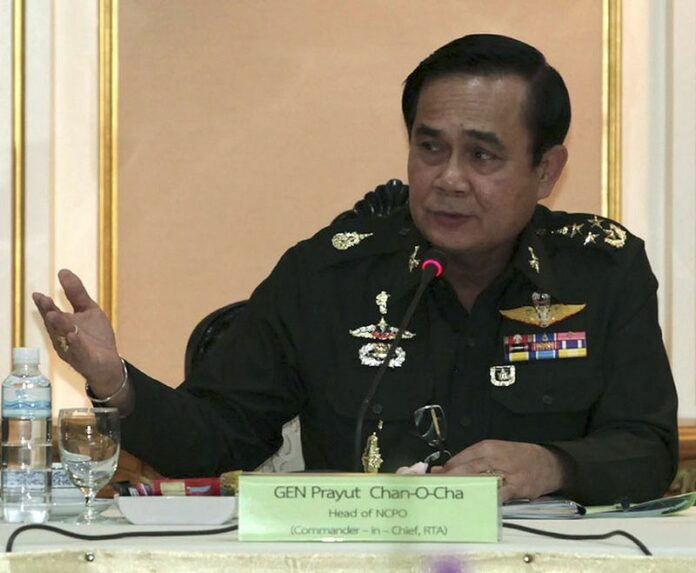 BANGKOK — Thailand's military junta is considering new inheritance and property taxes to address the country's wealthy disparity, sources say.
Sources from the Ministry of Finance told Khaosod that the proposal also calls for more tax cuts for the poor.
The junta, known as the National Council for Peace and Order (NCPO), has reportedly accepted parts of the Finance Ministry's proposal but advised that the reforms be delegated to the new civilian government. The interim government, which has been partially formed, will administer the country until the next general election, scheduled for the end of 2015.
"The NCPO has agreed with the inheritance tax, because it can help improve equality in society," said an official at the Ministry of Finance.
According to the World Bank, income inequality in Thailand has fallen in recent years but "stays consistently high above 0.45," as measured by the Gini coefficient. Research from the Thailand Development and Research Institution (TDRI) indicates that economic inequality in Thailand is more pronounced than in similar-sized economies in countries like Colombia, Brazil, Malaysia and Indonesia.
Ministry of Finance officials said the NCPO also agreed with raising taxes on properties owned by land magnates in Thailand and cutting taxes for the poor.
"This new tax reform will increase revenues for the state by at least 100 billion baht," the source said.
The NCPO also reportedly considered raising the VAT tax, from the current rate of 7 percent to 10 percent by October 2015, officials at the Ministry of Finance said.
Since seizing power from the elected government on 22 May, the NCPO has launched a number of campaigns aimed at winning the hearts and minds of ordinary Thais. The measures have included regulating the costs of public transportation, organising free "happiness" fairs and concerts, and cracking down on organised crime.
However, last week the NCPO rejected a proposal to regulate water and air pollution, arguing that a new set of laws will impose more burdens on business owners.