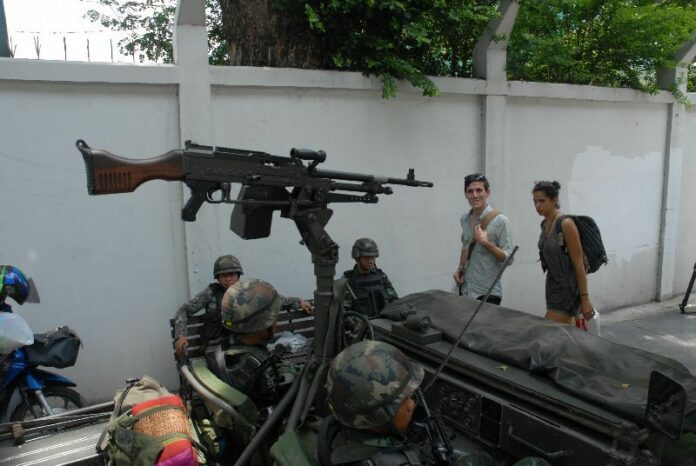 BANGKOK — Prime Minister and junta chairman Prayuth Chan-ocha has offered a solution to the slump in Thailand's tourism industry: making more movies about Thailand.
Gen. Prayuth, who was voted into the office on 21 August by his rubber-stamp legislative assembly, told representatives of the private sector yesterday that the Ministry of Culture should produce films that "inspire" foreign tourists to visit Thailand.
According to Gen. Prayuth, the films should contain content about Thailand's "history, national heritage, and things that Westerners want to see."
Thailand's normally-robust tourism industry has been suffering from a prolonged slump ever since anti-government demonstrations broke out in November last year.
The protesters occupied major intersections and government buildings in Bangkok, while shadowy militants launched regular attacks on the protesters' camps. Nearly 30 people were killed over the six months of street protests.
The campaign came to end after the Thai army toppled former Prime Minister Yingluck Shinawatra's government in a coup d'etat on 22 May, bringing back a sense of calm to the country. However, the martial law imposed by the junta has continued to discourage many potential tourists from visiting Thailand.
According to data released by the Tourism Authority of Thailand (TAT), tourist arrivals for the first seven months of 2014 dropped by 10.47 percent compared to the same period last year, likely due to the political unrest. Revenues from tourism for the same period also dropped by eight percent.
For comments, or corrections to this article please contact: [email protected]
You can also find Khaosod English on Twitter and Facebook
http://twitter.com/KhaosodEnglish
http://www.facebook.com/KhaosodEnglish