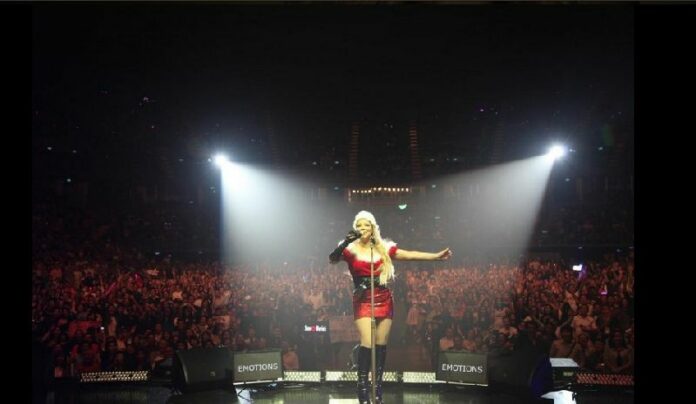 BANGKOK – The Ministry of Tourism and Sports is hoping to promote tourism in Thailand by inviting "international celebrities" to take selfies in front of top attractions across the Kingdom.
Minister Kobkarn Wattanavrangkul said she hopes the selfies will create a "buzz that convinces tourists to travel to Thailand."
"The promotion of tourism by having these celebrities take photos of themselves is a very cost-effective PR method that has the potential to raise a lot of awareness around the world," Kobkarn told Khaosod yesterday. "Because they have many followers on their social networks."
Kobkarn cited the example of American singer Mariah Carrey's recent concert in Bangkok, in which "she took photos with the concert-goers and wrote a message that expressed her feeling of being impressed with Thailand."
However, a search on Ms. Carrey's Twitter and Facebook accounts did not turn up such remarks.
According to Kobkarn, the Ministry of Tourism and Sports is currently in talks with "renowned concert agencies" about the campaign.
Thailand's tourism industry has been struggling since street protests broke out against former Prime Minister Yingluck Shinawatra last December. The protests continued for six months, with occasional outbursts of violence that killed nearly 30 people, before the military staged a coup and declared nation-wide martial law on 22 May 2014, further crippling the tourism sector.
In an effort to revive the industry, Thailand's tourism authorities have suggested a number of unusual proposals.
Last month, the Governor Tourism Authority of Thailand (TAT) said he planned launch a marketing campaign that attempted put a spin on martial law, which has been a major deterrent for many foreign visitors.
"The TAT is preparing a campaign called '24 Hours Enjoy Thailand' to attract foreign tourists to visit Thailand under martial law," TAT Governor Thawatchai Arunyik said. "We want the tourists to be confident that they can travel in Thailand both day and night with safety at all times."
Another bizarre proposal followed the brutal murder of two British backpackers in the southern island of Koh Tao in September. Fearing that tourists would be dissuaded from traveling to Thailand after the murder, Tourism and Sports Minister Kobkarn proposed equipping foreign tourists with "electronic tracking devices" to monitor their safety.