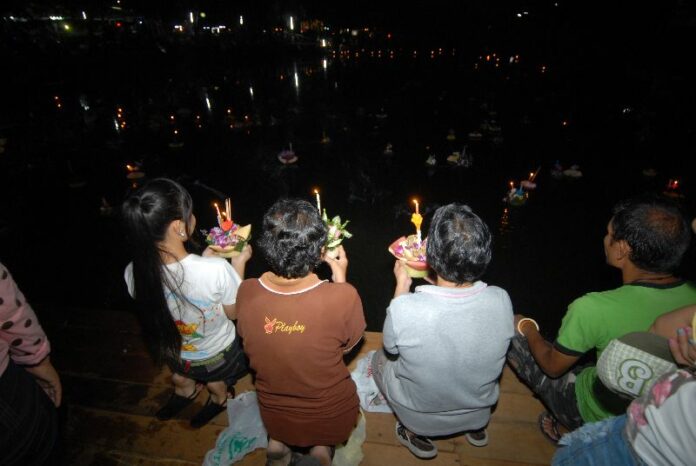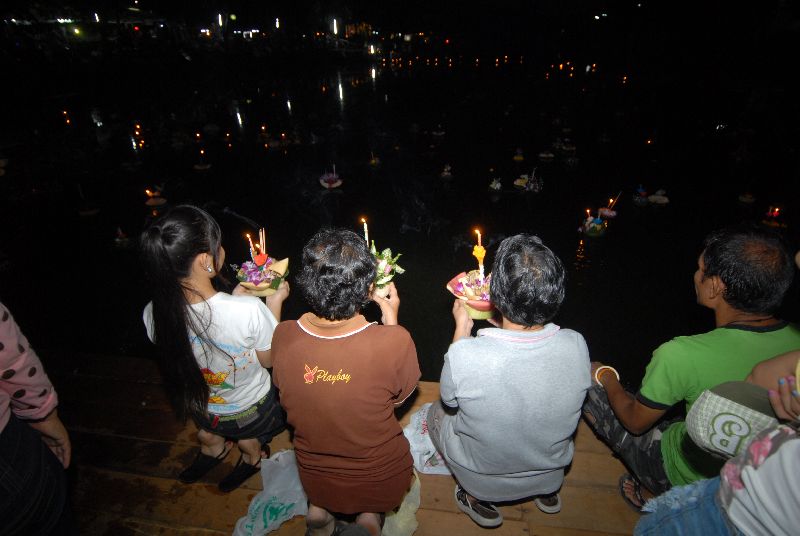 BANGKOK – A city employee says she was delighted to discover His Majesty the King's personal krathong among the hundreds of floating lanterns she collected from the Chao Praya River this morning.
"I am very happy. I will keep it for worshiping at my home," said Passara Tomankong, a cleaning staff employed by the Bangkok Metropolitan Administration.
Passara said she found the royal krathong, 15-inches in diameter and six layers deep with flowers, in the river near the pier of Siriraj Hospital, where officials released the floating lantern on King Bhumibol's behalf last night as part of the annual Loy Krathong festival.
The 86-year-old monarch is being treated for an infection in his intestine at Siriraj Hospital according statements released by the Royal Household Bureau.
Sukhumbhand Paribatra, Governor of Bangkok, announced in the press conference today that the BMA has already retrieved more than 982,000 krathongs from Bangkok's rivers and canals.
Ninety percent of the collected krathongs were made from natural materials, such as banana leafs and bread, while the rest are made from non-degradable Styrofoam, Sukhumbhand said.
Krathongs made of natural materials will be either buried in a landfill or used as food for the river's fish, and the Styrofoam krathongs will be sent to recycling plants, the Governor told reporters.
The annual festival, which is meant to show respect to river goddess Ganga, was also marked with several tragedies last night. A 18-year-old man drowned to his death as he was attempting to retrieve coins placed in krathongs near a pier below Rama VIII Bridge in Bangkok.
In Udon Thani province, a 13-year-old girl drowned to her death after a boat carrying 13 people to a Loy Krathong venue sank in the middle of a pond in Kut Sra district. Survivors claimed none of the passengers were wearing life jackets because the local administration did not supply any.