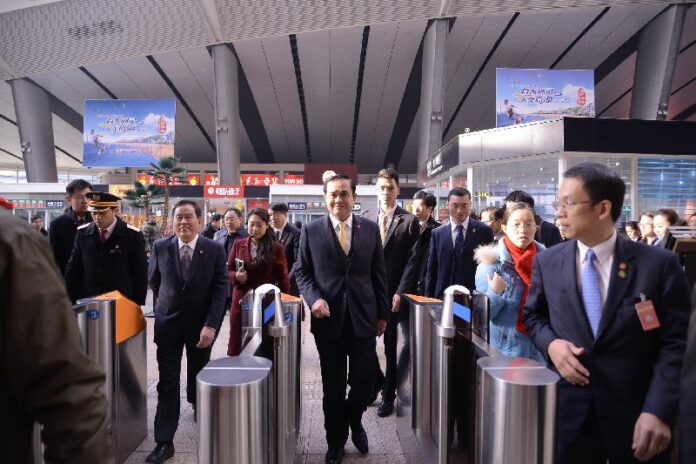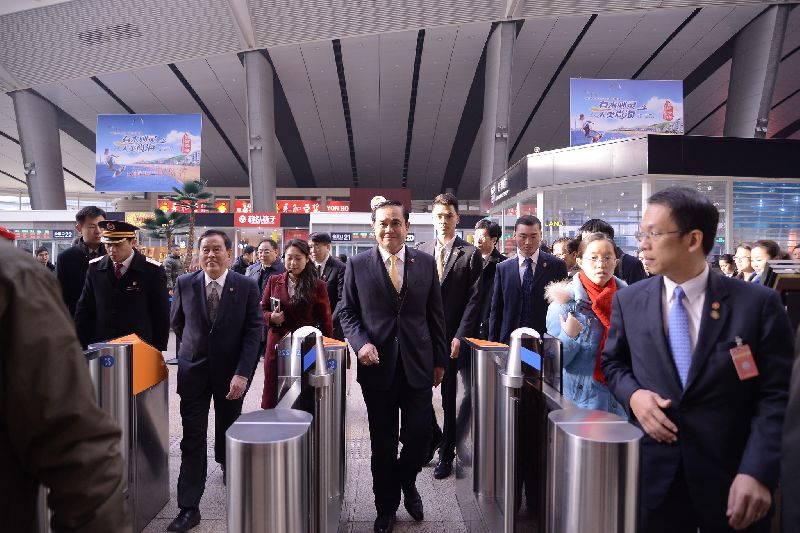 BANGKOK – Thai junta leader and Prime Minister Prayuth Chan-ocha has formally approved the construction of a medium-speed train in Thailand, abandoning his predecessor's high-speed rail project.
According to a memorandum of understanding signed between Gen. Prayuth and the Chinese government, China will assist Thailand in developing a "medium-speed rail system" that will connect Bangkok and northeastern Thailand, officials at the Government House said.
The MOU also calls for an expansion in agricultural trade between the two nations, and an effort to establish Thailand as the transportation "hub" of Southeast Asia.
The cost of the project has not been released to the public.
Reports confirming the signing of the MOU surfaced during Gen. Prayuth's official visit to the People's Republic, in which he also paid visit to Beijing's central train control centre and rode on a high-speed train.
A high-speed rail link was one of the landmark projects pursued by former Prime Minister Yingluck Shinawatra, whose administration was toppled by Gen. Prayuth when he seized power on 22 May 2014.
Under Yingluck's plan, the government was to construct an extensive network of high-speed trains, dual-track trains, and new highways by 2020.
However, the project also came with a price tag of more than 2 trillion baht and concerns of possible corruption. In March 2014, the Constitutional Court sided with the opposition and blocked the ambitious project by invalidating the bill that would have secured the necessary loan for the construction.
According to the Constitutional Court, the bill violated the national budget procedures and could pave way for corruption.
Air Chief Marshal Prajin Janthong, Minister of Transport, said today that apart from the Sino-Thai medium-speed train project, the current government will also seek cooperation with Japan for the construction of three rail routes in the Kingdom.
"We have already proposed to the Japanese government to study the possibilities and design the plan," ACM Prajin told Matichon. "We are waiting to form a working committee to contact them officially again. We have to wait for a clear conclusion of the studies before we can invest on the construction."
For comments, or corrections to this article please contact: [email protected]