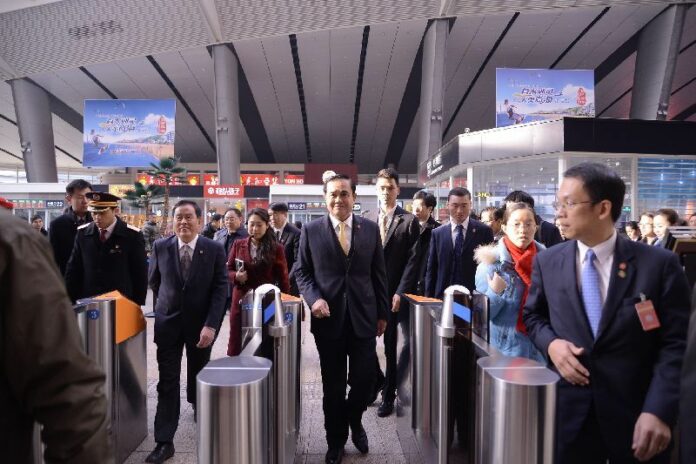 BANGKOK — The Thai economy will improve in 2015 under the military junta's rule, a Thailand-based policy institute has predicted.
Yongyuth Chalamwong, the director of the Thailand Development Research Institute (TDRI), says he's confident the economy will grow by 4% in 2015 as a result of the military government's investment projects and what he predicts will be a more stable political climate, state media reported.
Thailand's GDP grew by less than one percent this year, the lowest in three years and the slowest rate in the region. The downturn was caused in large part by losses in the tourism industry, which was hampered by months of anti-government street protests that paralyzed parts of Bangkok and culminated in a military coup in May.
After seizing power, the junta, formally known as the National Council For Peace and Order (NCPO), imposed martial law and has banned all political protests. The NCPO, which has retained absolute power over the interim government it appointed several months ago, is expected to remain in power until 2016 at the earliest.
According to state media, TDRI Director Yongyuth said he also believes new investment projects pursued by the military government, which is led by coup-maker turned Prime Minister Gen. Prayuth Chan-ocha, will lower the unemployment rate to around 1%.
Gen. Prayuth recently approved plans to work with Chinese developers to construct a "medium-speed rail system" that will connect Bangkok and northeastern Thailand. Transport officials are also reportedly looking to Japan for help in building three other rail routes in Thailand.
The Thai economy, the second-largest in Southeast Asia and once dubbed the "Teflon economy" for its perceived resilience, showed signs of recovery in November with private consumption increasing after a 0.3% contraction the month before.