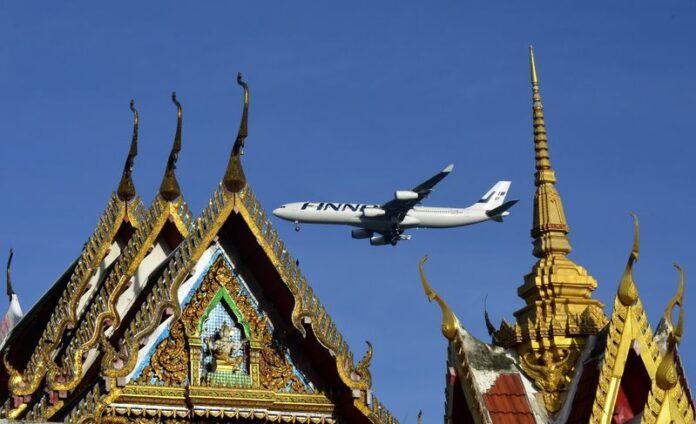 BANGKOK (DPA) — Thailand's Transport Ministry is reportedly planning to limit incoming flights, ending its open skies policy.
There are more flights than the airports and other facilities can handle and the situation could compromise aviation safety, according to Transport Minister Prajin Jantong, Thai Rath newspaper reported.
Suvarnabhumi Airport, Bangkok's chief international airport and the country's largest, is currently handling more than 800 flights daily but it was designed to serve 600 per day.
Phuket International Airport, the country's second busiest airport, was designed to handle 20 flights per hour but is now serving 23.
The ministry is considering ending its open skies policy, which started in 2001 and was aimed at increasing the number of flights and tourists, and moving to specifying the number of flights in relation to each airport's capacity.
A proposal on the change will be submitted to the cabinet for approval by September, the report said.
The International Civil Aviation Organisation in March warned the country's civil aviation department about its safety standards. That led Japan, South Korea, China and Singapore to restrict some routes for Thai carriers.