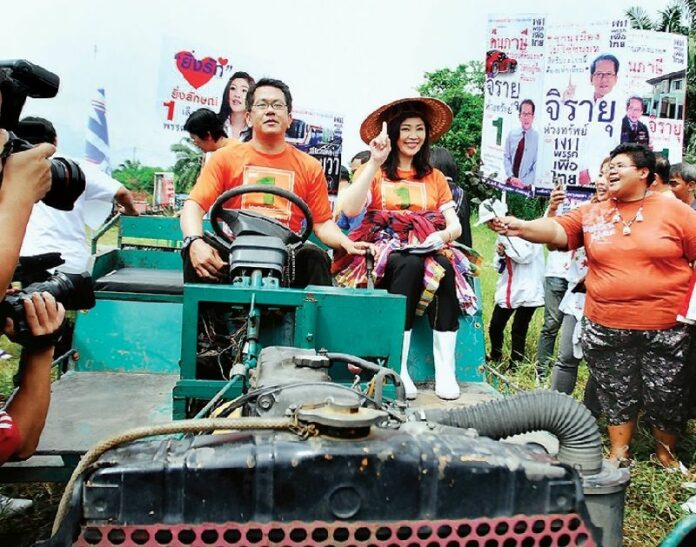 BANGKOK — The Ministry of Labor says it has no immediate plans to revoke the former government's minimum wage policy, despite media reports from the weekend that suggested otherwise.
"There has been news that the committee on labor wage has reached a consensus to abolish the national 300 baht minimum wage, and will introduce a 'floating' system of wage," Arak Prommanee, deputy secretary of the Ministry of Labor, said today. "That news is not true."
He was referring to news outlets that quoted Nakhon Silpa-archa, the secretary of the Ministry of Labor, on 5 June as saying that the committee is considering five options for changing the national minimum wage. The alternatives include receiving proposals from subcommittees in each province, floating the wage, fixing the wage on economic development rate, fixing the rate as proposed by industry groups, and other "mixed measures."
Arak clarified today that there has been no formal decision to revoke the former government's policy. The Ministry's committee on labor wages will decide on the matter this October, he said.
He also said the daily rate will not drop below 300 baht.
"Pronvincial subcommittees will consider the living expenses in each province, and propose a new rate to the committee for consideration. Provinces that do not request a raise will stick to the 300 baht minimum wage. There certainly will not be a reduction," Arak told reporters today.
The current minimum wage was enacted in 2013 by then-Prime Minister Yingluck Shinawatra, who was voted into power in July 2011 by Redshirt supporters, most of whom are farmers and laborers in the impoverished north and northeast. Prior to Yingluck's policy, the minimum wage varied between provinces, ranging from 150 baht to 250 baht per day.
Yingluck's critics alleged that the new rate was a part of a populist campaign to retain the support of the Redshirts, whose large numbers have helped them determine the winner of every national election for the past decade. A number of economists also warned that the 300 baht minimum wage would hurt Thailand's economy.
The former government was toppled by the military in a coup d'etat on 22 May 2014. Gen. Prayuth Chan-ocha, who was acting as army chief when he seized power last May, is now the head of the current government.