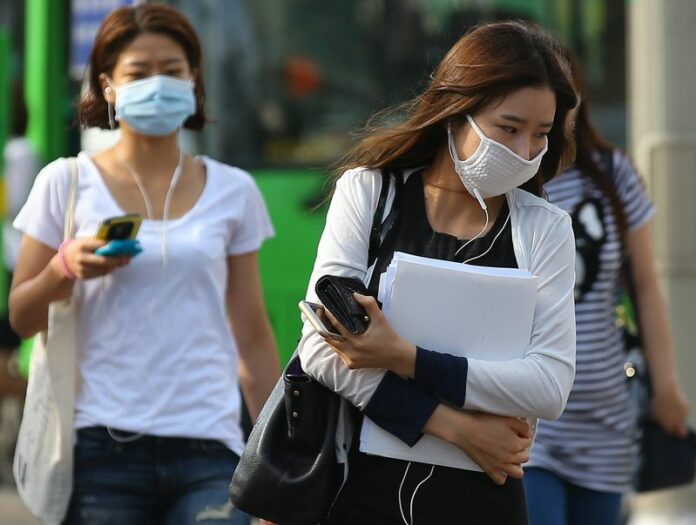 SEOUL (DPA) — South Korea announced a sixth death and 23 more cases Monday as it battles an outbreak of Middle East Respiratory Syndrome (MERS), including the first teenager reported to be infected with the virus.
An 80-year-old man died after being diagnosed with the disease in Daejon, about 140 kilometres south of Seoul, the Health Ministry said.
A 16-year-old boy was confirmed to have the virus at a hospital in Seoul, where he had been treated for a different illness, the ministry said.
The outbreak in South Korea is the worst outside the Middle East, where the virus was first identified.
MERS belongs to the same family of viruses as Severe Acute Respiratory syndrome (SARS), which killed hundreds in Asia in 2003.
The government in Seoul has responded to the MERS outbreak by an ever-increasing number of school closures and quarantines.
As of Monday, some 1,800 schools and kindergartens were temporarily closed, and over 2,500 people were in quarantine, Yonhap News Agency reported.
(Reporting by Dirk Godder)