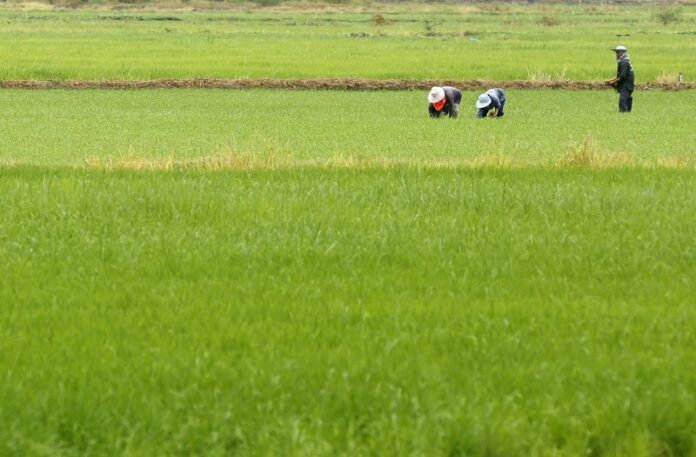 BANGKOK (DPA) – A delayed wet-season planting is expected to weigh on Thailand's weakening economic growth, agricultural officials said.
Planting is being postponed by one month in 22 provinces on the central Chao Phraya River basin, accounting for more than a third of all rice grown in the country.
"We are now surveying the area to determine the effect of drought to the agricultural economy," Lersuk Rewtrakoonpaibul of the national Office of Agricultural Economics said.
The water level at a major reservoir feeding the Chao Phraya River is at only 8.4 per cent of its full capacity, and the rainy season is predicted to be light due to the El Nino climate phenomenon.
The central bank on Friday also cut this year's gross domestic product growth projection to 3 per cent, from 3.8, due to weaker exports and domestic demand.
Thailand is one of the world's top rice producers, accounting for 22 per cent of global rice exports.