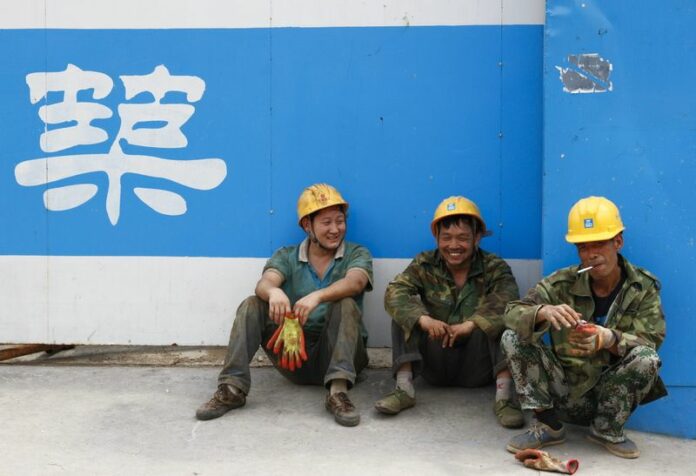 BEIJING (DPA) — China's economy grew in the second quarter of this year by 7 per cent year-on-year, the National Bureau of Statistics announced in Beijing on Wednesday, slightly outpacing predictions.
Growth was also 7 per cent in the previous quarter, according to the authority.
Analysts had expected a slightly weaker growth of 6.9 per cent for the second quarter.
"The national economy has been running within a proper range and the major indicators picking up steadily, showing moderate but stable and sound momentum of development," the bureau said.
It said agricultural and industrial production, commodity consumption, residents' income and foreign trade all grew steadily while consumer prices remained stable.
Meanwhile, growth of investment in fixed assets had slowed down 2.1 percentage points from the first quarter.
China's economy expanded 7.4 per cent in 2014, its slowest pace in nearly a quarter century, after growth of 7.7 per cent in both 2012 and 2013.
To combat the slowdown, China has cut benchmark interest rates four times in seven months and dropped the reserve requirement ratio for banks.
The second quarter growth shows the "situation is getting better … and there should be no problem reaching the goal of 7 per cent for the whole year," Beijing's Central University of Finance and Economics professor He Xiaoyu said.
China has declared its new 7-per-cent growth target as part of the "new normal" as it attempts to move away from traditional drivers like construction, real estate and state-owned heavy industry toward internal consumption, modern finance and services.