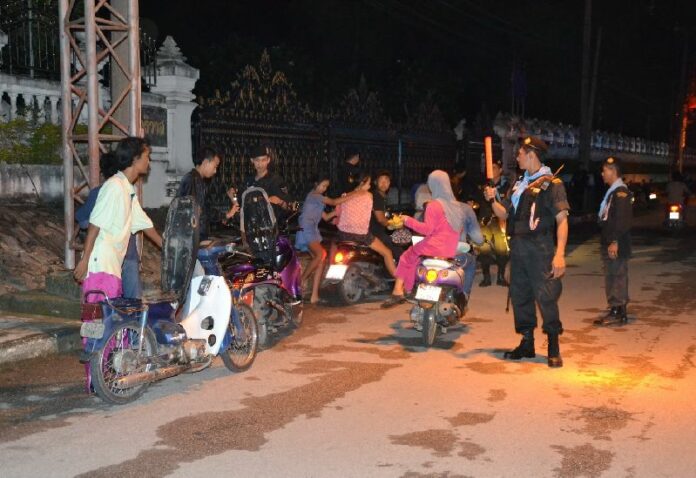 NARATHIWAT — Police say masked gunmen forcefully stole four state-issued firearms from the homes of three local officials in the restive province of Narathiwat last night.
According to police, the three incidents were carried out in succession by around five or six armed men who were wearing balaclavas in Bacho district. The group reportedly raided three homes and held the occupants at gunpoint while they stole a total of four firearms that had been issued by the state. The homes belonged to Arwae Ali, a deputy village chief in Bacho district, Abdultole Italae, another deputy village chief, and Rayali Masalae, a member of community defense corps.
Police are questioning the witnesses and combing the three homes for forensic evidence that could lead to the suspects, said Pol.Lt. Wiroj Boonkhae, an officer at Bacho Police Station. Police say no one was injured in the raids.
It is not confirmed whether the three incidents were carried out by the same group of people.
Narathiwat and the neighboring provinces of Pattani and Yala are the site of near-daily violent attacks committed by Islamic insurgents who are seeking to secede the Muslim-majority region, which was annexed by Thailand in the early 20th century.
More than 6,000 people have been killed since January 2004, when the latest wave of secessionist violence broke out in the region, known as the Deep South.
The raids on the officials' homes last night followed a string of bomb attacks starting on Saturday that have killed seven people.
Thai authorities say they are increasing security measures in anticipation of attacks during the upcoming Eid festival, which marks the end of the Islamic holy month, Ramadan. Eid is expected to take place either on 17 July or 18 July, depending on the sighting of the new moon.
Muslims make up approximately six percent of the Thai population. The rest is overwhelmingly Buddhist.