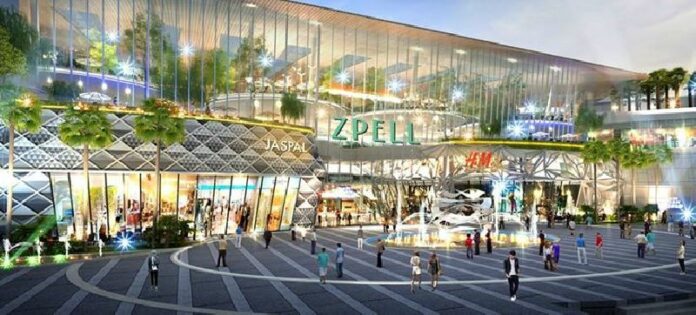 PATHUM THANI — Dear Rangsit residents: Those who told you you live so 'baan nok?' It's time for your sweet revenge.
If proximity to large malls is the yardstick of civilization, Rangsit will soon be the most cultured place in Thailand when Zpell opens later this month at Future Park, creating a combined retail space said to be the biggest in the realm.
With a total area 600,000sqm, that's 20 percent more civilized than Siam Paragon (500,000sqm).
The new mall will open Nov. 27 with all the usual expectations of shopping and eating and entertaining, plus futsal courts, an ice-skating rink, indoor ski park, art installations to welcome all comers, whether compulsive shoppers, crazy foodies, sports aficionado or stereotyped hipsters.
The mall was built in front of the 20-year-old Future Park mall and is said to have cost more than 4 billion baht to construct.
The mall's boosters hope the new complex will be an integrated shopping mall which covers all people's lifestyle choices and will draw more "grade-A customers," according to Future Park CEO Pimpaka Wanglee.
Zpell and Future Park Rangsit are located in northern metro Bangkok in Pathum Thani province. If you want to go there and do not drive or speak Thai, be prepared to call it "sa-pew."