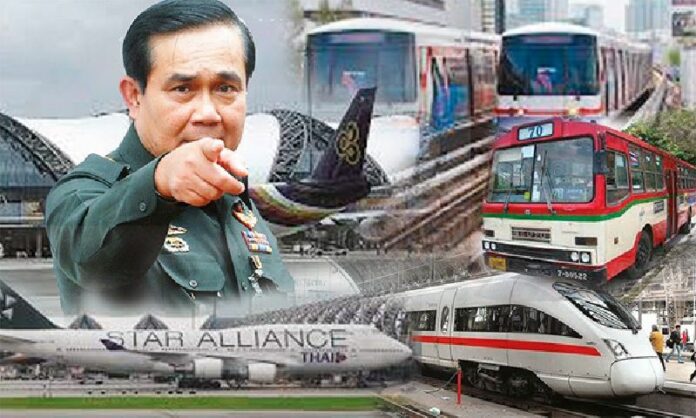 BANGKOK — Billions of baht will be spent on roads and rail in a bid to boost the country's weak economy, and to pay for it all the junta cabinet today approved the creation of an infrastructure fund worth 100 billion baht that will be open for public investment.
The military government has given a green light to setting up the so-called Thailand Future Fund, which will pay for transportation mega-projects involving tollways, railways and rapid transit through 2022, according to the top finance official.
"The investment of the government project used to come from a loan," said Finance Minister Apisak Tantivorawong. "This fund would reduce the dependence on loans and ease the burden on government debt."
The fund will be used to help pay for 1.7 trillion baht of already approved projects. Those include nine high-speed railway lines, five rapid transit routes in Bangkok, and further expansion of Suvarnabhumi Airport and deep-water port at Laem Chabang. It would also go toward new highways linking the nation, such as one to better connect Isaan to the gulf coast and the port.
The fund, expected to open to both domestic and international investors by the first quarter, will receive an initial injection of 10 billion baht by from a government mutual fund. It will be traded on the SET.