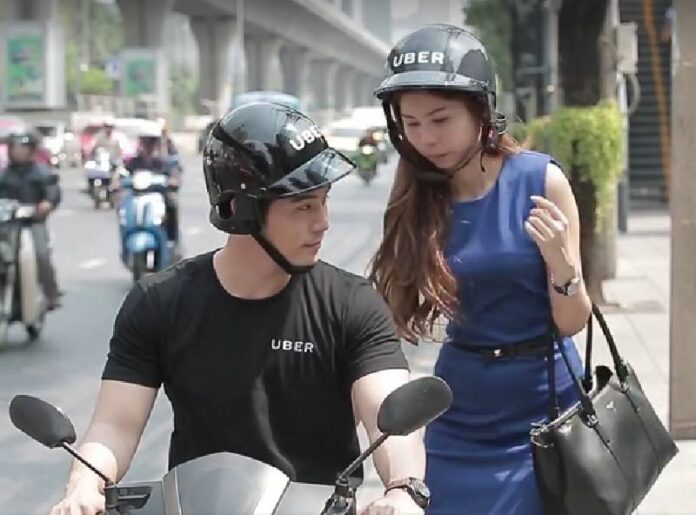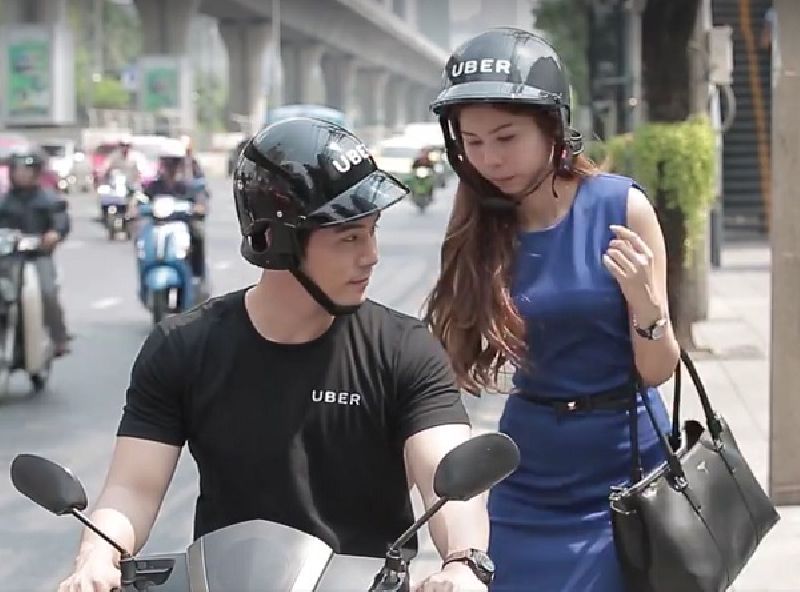 BANGKOK — Uber's recently launched motorcycle taxi service is ignoring the same government order to shut down extended earlier this month to competitor GrabBike.
UberMoto, a pilot program operating in part of downtown, remains open for business despite transportation officials showing they will treat all such services equally by banning it by name on Tuesday.
Almost two weeks after GrabBike was ordered to shut down – an order it has also ignored – competitor UberMoto representatives were summoned to a meeting Tuesday at the Department of Land Transport, where they were told to immediately halt operations. Authorities cited the same reasons for the sudden ban: The motorcycle taxi application services do not comply with existing law.
Nanthapong Cherdchoo of the Department of Land Transport said his department does not outright reject new technology for public transportation. However neither UberMoto's operators nor their privately owned motorcycles are properly registered, he said.
Nanthapong also complained that such services provide rides across town, unlike traditional motorcycle taxi stands which only serve approved areas.
Uber launched its pilot service Feb. 24 in limited areas downtown.
Tuesday's meeting was also attended by representatives of the First Division of the King's Guard, which has been involved in enforcing the junta's regulation of motorbike taxi operators since last year.
The junta has said its attempts to regulate motorcycle taxis, which began soon after the 2014 coup, are intended to improve public transportation and eliminate the criminal enterprise behind it.
Lawful moto taxi operators must wear a vest that displays a valid driver's license on their back to passengers and ride motorbikes with proper registered plates.
Col. Kanchai Prachabari on Tuesday said UberMoto and GrabBike introduced unfair competition for those who must play by the junta's rules. He said use of the app services might instigate social unrest and therefore be the type of underworld influence the military government is trying to rein in.
For GrabBike's part, it has continued to operate normally despite being ordered to shut down March 11 and has even promoted deep discounts.
Related stories:
GrabBike Responds to Govt Ban With Big Discount and Apathy
Military, Police to Monitor GrabBike Shutdown