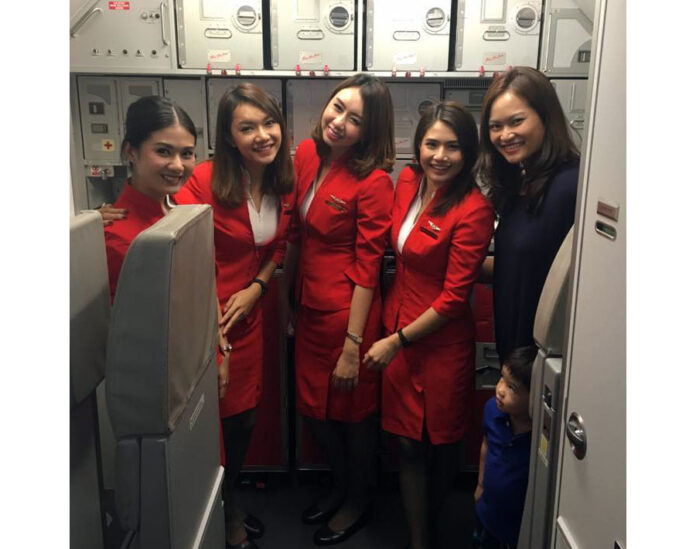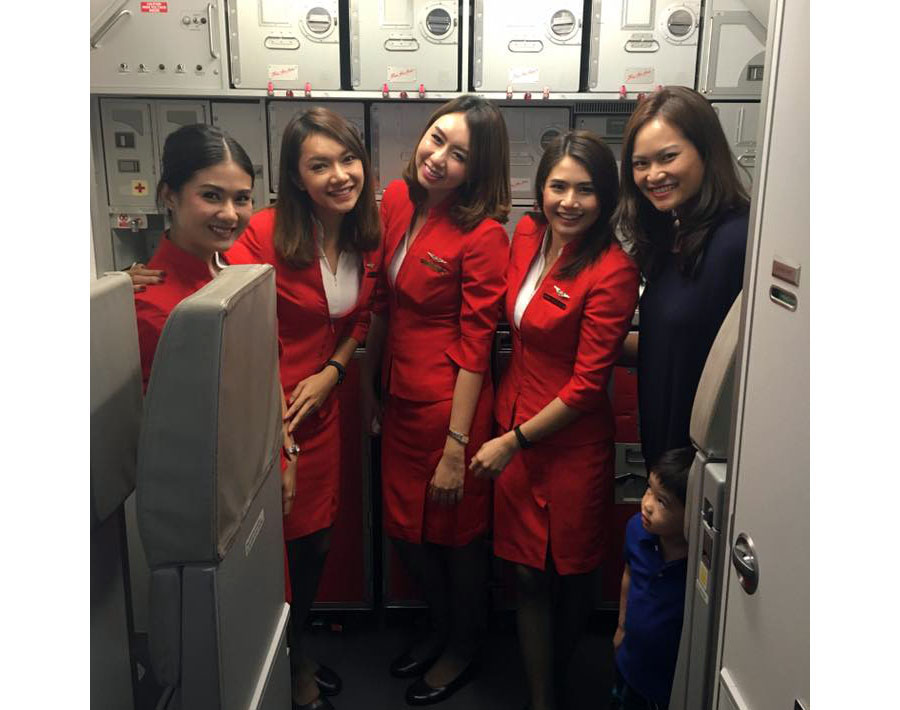 BANGKOK — Suttinun Maneelorsawas is a former flight attendant of 13 years who now coaches women aspiring to the job. After a recent incident in which a senior flight attendant had to grovel at the feet of a passenger, she said she would warn her cadets to be prepared to do the same.
"I think I'm going to talk about it with my students, so that they can prepare themselves. It's a study case," Sutthinun said by telephone Friday.
She was referring to what has been obsessively discussed online this past week: reports that a Thai AirAsia stewardess was ordered by her supervisors to graab, or kowtow, in apology to an angry passenger. The airline insists she prostrated herself voluntarily.
Flight Attendant Kowtows on Floor to Irate Passenger
Whether or not the act of humility was forced, the incident and its response suggests a public expectation that airline crew provide subservient service whereas their role is actually about ensuring safety, according to several people who work in the industry.
"In fact, flight attendants are not there to provide service, but to ensure that everything runs smoothly in accordance with standards," said Chula Sukmanop, the head of the Civil Aviation Authority. "The point isn't servicing customers but to provide safety."
Accounts of what happened indicate the chain of events that led to the flight attendant on her knees before the angry disgruntled passenger was when the stewardess, identified as Awatsara, inquired about the needs of the passenger's developmentally disabled daughter.
The passenger, Jumpoon Chavasiri, took offense to either what Awatsara said or how she spoke.
Attempts to reach Jumpoon by a number listed for her were unsuccessful. Both women had deactivated their Facebook accounts as of Thursday.
'Their jobs are much more than waiters and waitresses. But people like to think of it that way.'
Sutthinun, owner of Skycoach Mam, said she sympathized with Awatsara because it was her job to ask the question, so the crew could prepare appropriate measures. Based on her personal experience as a former stewardess, she said, most arguments and misunderstandings between cabin crew and passengers result from safety issues.
"For example, I told them not to place their bags in certain places, but they wanted to do it anyway," Sutthinun said.
Damrong Waikanee, president of Thai Airway's union, said he's frustrated by the perception of air hostesses as "people in makeup."
"When there's no incident, you don't feel that you have to listen to them," Damrong said. "Sometimes passengers are too self-centered … some of them want to sit wherever they like, like in the aisles. But this is about safety. If something happens, you'd be the people who die."
Yet passengers bring into the cabin a sense that they are there for service.
"Their jobs are much more than waiters and waitresses," he said. "But people like to think of it that way."
Sutthinun said if the public is better informed about roles and duties of airline crew such arguments would happen less often. Even airline advertisements sometimes focus too much on service, which may contribute to the misperception, she said.
"There needs to be more communication, but I do feel that it's getting better these days," Sutthinun said. "There are the media, and there many Facebook pages who talk about these issues … people are becoming more aware."
To Graab Or Not to Graab
Damrong, the Thai Airways union president, said airlines should also support their employees and protect their dignity. He criticized AirAsia supervisors for allowing the graab incident to unfold.
"This is how I look at it. Apologizing to passengers is a good thing, but to graab? It's overreaction. She shouldn't have done it at all," Damrong said. "It's feudalistic. It's inappropriate. In our culture, if we do something wrong, we just lift our hand and wai. That's already okay."
Chula of the aviation agency also disagreed groveling should be part of the job.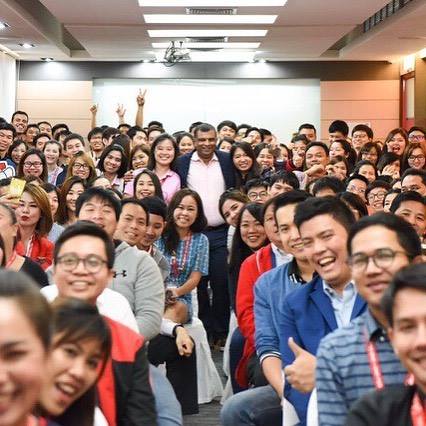 "It's just too much," Chula said.
Sutthinun said airlines investigate passengers' complaints, and then question the flight attendants about the accusations before reaching any conclusions. Based from what she's read in the media, AirAsia appears to have skipped this step, she noted.
"The air hostess didn't get any chance to explain herself," Sutthinun said.
And what should flight attendants do if they ever find themselves in Awatsara's shoes?
Damrong said he would offer his apology even if he did nothing wrong, but he would not perform the graab because it is too humiliating. "Do executives ever graab in apology to employees when they do something wrong?" Damrong said.
Sutthinun said she would take a softer approach: she would perform the groveling act anyway.
"If I graab, and they feel better, if her daughter feels better, I would have done it," Sutthinun said. "It's job as a service provider. My graab wouldn't cause trouble to anyone. I don't think it would devalue my dignity as a human being in any way."