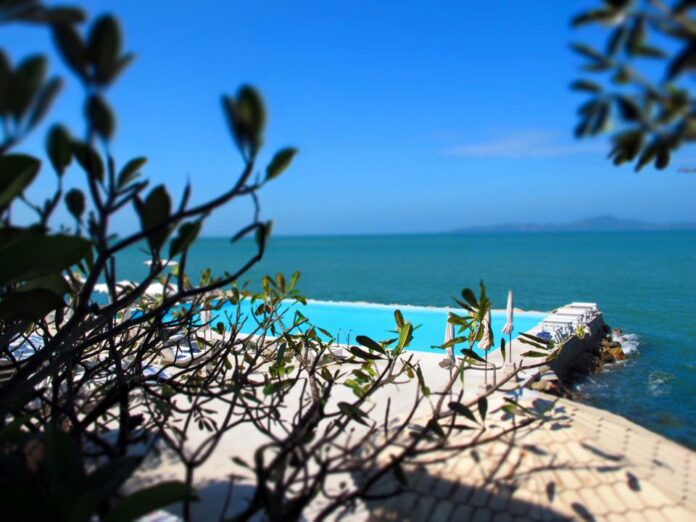 PATTAYA — A Pattaya hotel with a swimming pool that jut into the sea was ordered shut down Monday for encroachment.
Local officials gave the Golden Cliff House Hotel in South Pattaya 45 days to demolish its 26-by-30-meter swimming pool built into the gulf, saying it violated maritime law. The hotel was also ordered closed.
Owners of the small, luxury hotel located on Soi Phra Tamnak 5 violated the Navigation in Thai Waters Act, which prohibits structures from encroaching into public canals, lakes, waterways and other bodies of water, according to deputy Pattaya chief Chatnatpong Sriwiset.
Owner Watthanan Yimlamai told officers that the hotel opened in January 2015 and has more than 45 rooms.