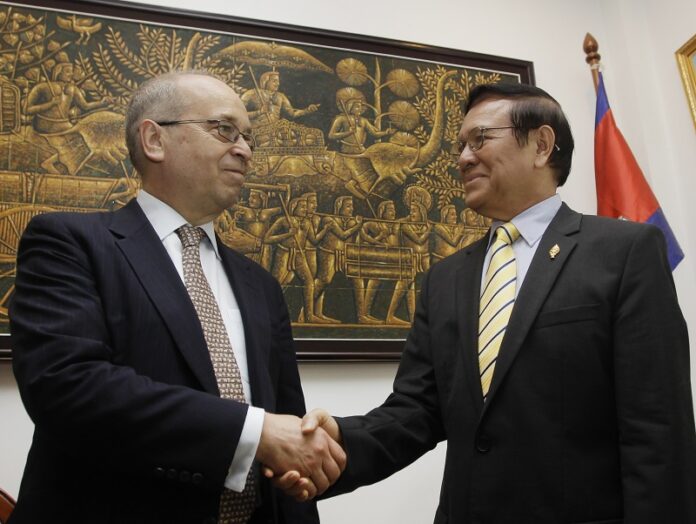 PHNOM PENH — Cambodia's opposition party has ended a six-month boycott of the parliament, saying it wants to ensure the national budget for 2017 is debated properly in the house.
The Cambodia National Rescue Party had stopped attending parliamentary sessions after its members were stripped of their parliamentary immunity and confronted with lawsuits by Prime Minister Hun Sen's government. The opposition and human rights groups say the cases against the opposition are politically motivated, mounted to harass them.
Eng Chhai Eang, a senior opposition lawmaker, said ahead of the National Assembly session on Tuesday that the party's position remains unchanged but it wants a political truce with the ruling party.
Hun Sen attended the session but opposition leader Sam Rainsy didn't — he is in self-imposed exile to escape a defamation conviction.