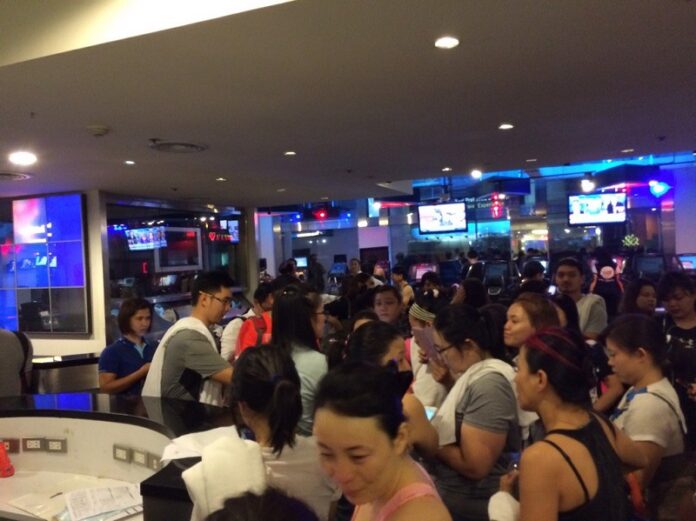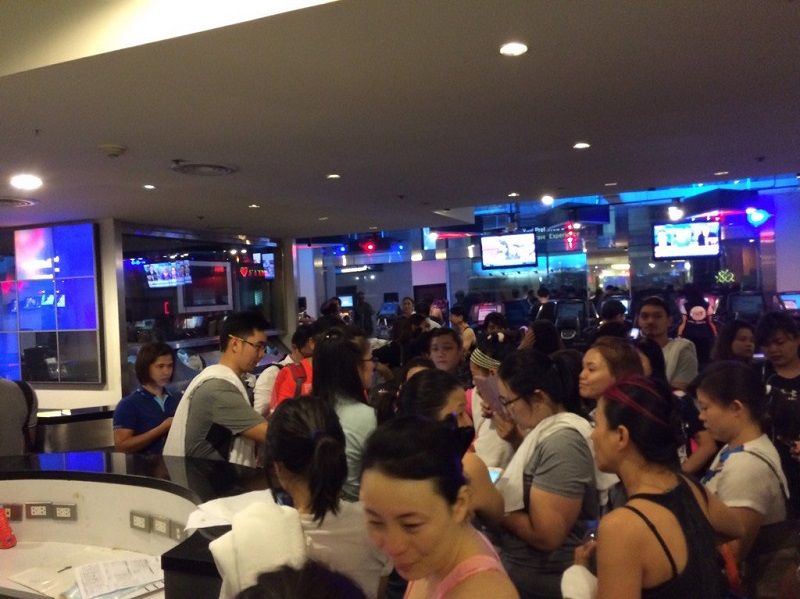 BANGKOK — Dozens of gym members showed up ready to work out Thursday at the sole remaining True Fitness fitness center only to find out it was closing without notice.
Chaos and threats of legal action erupted after the paid gym members were greeted by a small handwritten sign reading: "True Fitness today is the last day" when they arrived to the branch at Exchange Tower near Asok intersection.
Some members, such as those who had just paid to open or extend five-year memberships, vowed to lawyer up Friday at the Lawyers Council of Thailand after they were denied refunds.
โว้ยยยยย เหี้ยไรเนี่ย #TrueFitness จู่ๆ ก็ปิดไม่ร่ำลาอะไรเลย pic.twitter.com/Hl1D6lV14G

— คริส สเตอร์ (@Crisxac) June 8, 2017
A paper True Fitness displays to inform their members Thursday at their Exchange Tower branch. Photo: @Crisxac / Twitter
The rise and fall of True Fitness recalls a previous major scandal involving a fitness operator who marketed aggressively only to collapse into bankruptcy and leave customers empty-handed. Similar to California Wow, True Fitness gave its members no notice before calling it quits, and did not contact them to offer refunds or compensation.
The Singapore-based company first shut its branch in CentralWorld's Zen department store in November. It refused to give refunds and said members were contractually compelled to travel to its remaining two branches.
Trainers have complained they were not paid properly for months. In November, a former trainer told PPTV he only received about 30 percent of his actual salary and was denied eight months of commissions.
Some member noted that the other two locations seemed on the verge of closing as the company had stopped maintaining the facilities and canceled many classes.
Last week, before its last branch at Exchange Tower closed, the True Fitness at the Esplanade Ngamwongwan Khae-Rai shopping mall suspended service, citing problems with facilities.
Customers were told to go to the Exchange Tower gym instead.
True Fitness in Thailand lost 49 million baht in 2015, according to the Business Development Department.