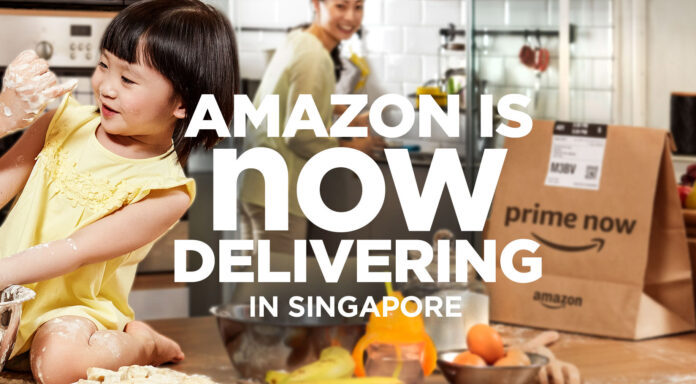 SINGAPORE – Amazon has introduced express delivery in Singapore in its first direct effort to win over Southeast Asian digital natives and new internet users.
The American e-commerce company announced Thursday it will begin operating a 100,000 square foot (9,290 square meter) distribution facility in the wealthy island nation. It promises to deliver tens of thousands of items within two hours for free, if customers spend at least 40 Singapore dollars ($29.52).
It's a step up from international shipping options offered by select retailers, where items can take weeks to arrive.
Amazon is late to capitalize on the region's rising middle class. Lazada, its closest competitor backed by Chinese giant Alibaba, launched in the region in 2012 and operates in Indonesia, Malaysia, Thailand, the Philippines, Vietnam and Singapore.