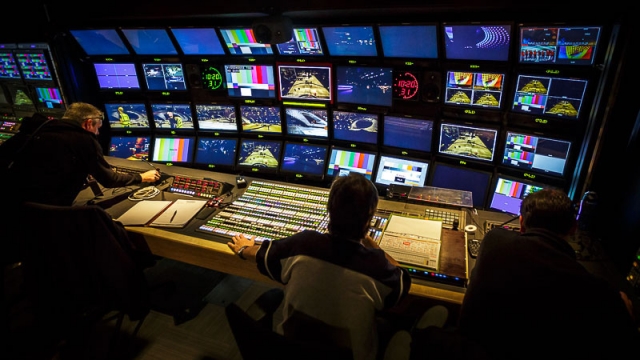 BANGKOK — Regulators agreed Wednesday to lower the fees digital television channels must pay three years after the launched.
Not only did the promise of digital television fail to pay off as hoped, but it caused heavy losses for the operators, with many now agreeing the migration came too late. Recognizing that audience behavior had already changed due to the rapid technological change, the broadcasters association petitioned the government to forgive their combined debt of 20 billion baht for broadcasting rights.
Read: How Workpoint and The Mask Singer Won Thai Television
That was rejected. But top regulatory executive Takorn Tantasith announced today they would decrease only annual operating fees, depending on their revenue bracket.
The fees, based on a percentage of revenue, were slashed across the board.
It was only a few years ago that big money was bet on digital television's future. Consumers were urged to buy new hardware, the purchase of which was subsidized by vouchers sent to every residence. Prior to the digital TV auction, Thailand had only six free television channels.
After the 2013 auction, owners of 24 channels committed to paying a combined 50 billion baht for license fees. The push was criticized as taking too long and arriving too late. By the time the first digital broadcast was transmitted in 2014, audiences had already transitioned to online platforms.
Broadcasting association President Suphab Kleekachai said 30 billion baht had been paid so far.
To collect the remaining 20 billion baht, he said the government should sell off the remaining portion of the 700 MHz spectrum reserved for television to telecom firms.
Takorn today said his agency could only reduce the annual fee but had no power to waive the agreed to bidding costs.
"According to the law, money from the digital television auction must go into the public coffers. It cannot be changed," he said Wednesday. "I would have to propose a solution to help them and then see what we can do to help, by using Article 44 or any other means."
The 13 channels to join the petition were Thairath TV, PPTV HD, ONE, GMM 25, Nation TV, NOW, Bright TV, Spring News, new tv, True4U, Amarin TV HD, Voice TV and TNN.
The only channel that has consistently proven profitable has been Workpoint TV, which has won huge audiences with highly successful programs such as "The Mask Singer."