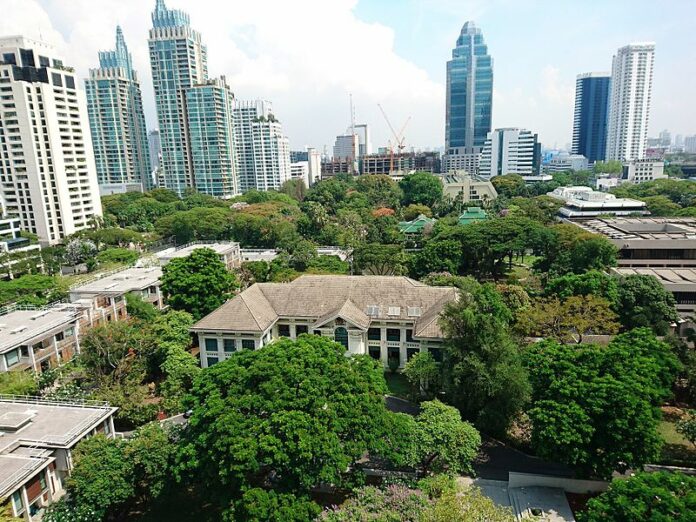 BANGKOK — The United Kingdom is due to get a little smaller with official word Wednesday that the British Embassy in Bangkok will be sold to a family-run conglomerate.
The long-negotiated transaction, which will be the most expensive real estate deal in Thai history, will see Central Group acquire the historic Sukhumvit Road property for 18.6 billion baht (GBP420 million) with the help of Hongkong Land, a property investment and development firm based in Hong Kong.
Central will redevelop the site into another commercial property.
The embassy, built in 1922, will be relocated from its lush grounds behind the Central Embassy shopping mall to offices in the 29-story AIA Sathorn Tower.
In 2009, Central Group first said offered to buy the embassy for 1.5 billion baht.
It previously bought 9 rai (1.44 hectares) of the embassy's grounds where it developed luxury mall Central Embassy, which opened in 2014.