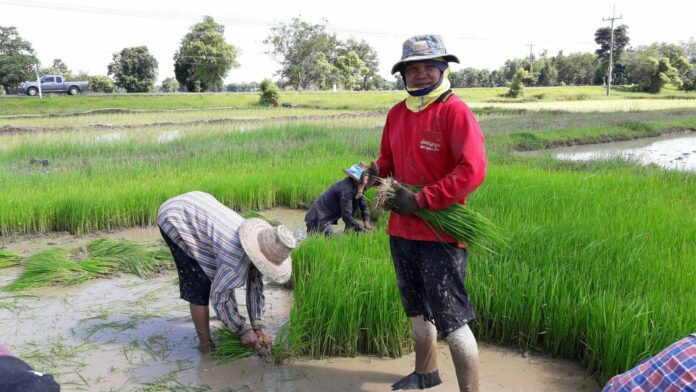 BANGKOK — The government has chosen to allow continued use of the toxic weed killer paraquat and two other farm chemicals despite mounting concerns over health risks, especially for farmers.
However, a Ministry of Industry official said Wednesday that the government will tighten restrictions on use of the chemicals: the herbicides paraquat and glyphosate and an insecticide, chlorpyrifos.
Environmental advocates have urged the ministry's Hazardous Substance Committee to ban paraquat out of concern over various risks to health, especially for farmers who use it in unsafe concentrations and without adequate protective gear.
Paraquat is the main ingredient in Swiss-based Syngenta AG's Gramoxone – one of the world's three most widely used weedkillers – but it also is sold under other brand names. More than 30 countries have banned its use.