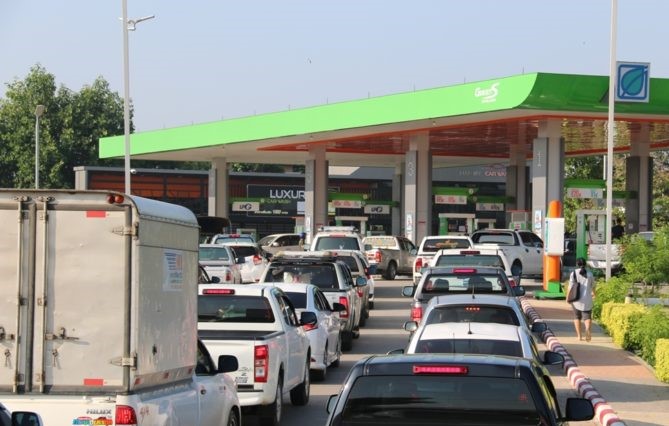 BANGKOK — Get ready to line up at the gas station to tank up secure in the knowledge of having saved 25 satang per liter before prices rise again – at least for now.
Fuel retailers will be allowed to again announce price changes one day in advance after complaints from unhappy consumers and transportation and logistics operators poured in when fuel prices spiked to a three-year peak without warning, the energy minister said Wednesday
"It is to relieve impacts during surging retail fuel prices," Siri Jirapongphan said. "The Energy Policy and Planning Office as well as retailers will now be able to announce the changes."
He added that it is not yet certain whether the ministry will bar the announcement of price changes again, saying it's up to what would suit best to the circumstances in the future.
Last month, the longstanding practice was prohibited due to antitrust concerns.
Related Stories: