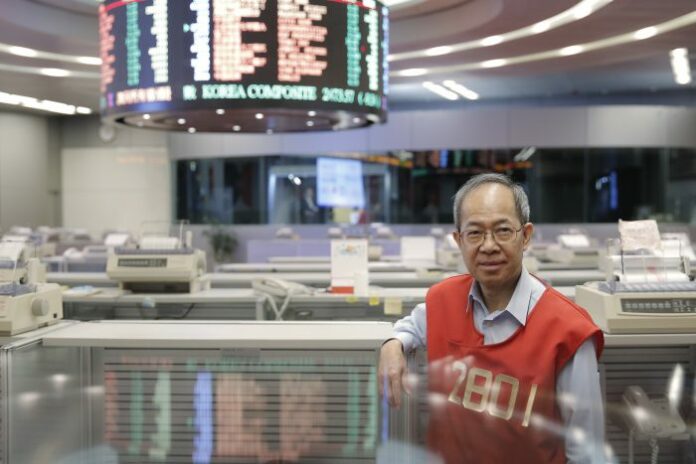 SINGAPORE — Asian markets rose on Wednesday after big American companies reported strong earnings for the third quarter, soothing fears that rising interest rates may deter corporate investment.
Keeping Score
Japan's Nikkei 225 index jumped 2.2 percent to 21,920.46 and the Shanghai Composite index added 1.2 percent to 2,598.68. Hong Kong's Hang Seng rose 1 percent to 24,830.09. Australia's S&P-ASX 200 reversed early losses and was up 0.4 percent at 5,830.30, and the Kospi in South Korea was 0.7 percent higher at 2,027.71. Shares were higher in Taiwan, Singapore and Thailand but fell in Indonesia.
Wall Street
Earnings reports lifted major benchmarks on Tuesday, as smaller and more U.S-focused companies including basic materials makers showed strong gains. The S&P 500 index rallied 1.6 percent to 2,682.63, a day after closing at a five-month low. The Dow Jones Industrial Average was 1.8 percent higher at 24,874.64 and the Nasdaq composite advanced 1.6 percent to 7,161.65. The Russell 2000 index of smaller-company stocks rebounded 2 percent to 1,506.64.
US Earnings
Big companies including Mondelez, which makes Oreos, Cadbury chocolates and Trident gum, reported strong quarterly earnings on Tuesday. Mondelez's stocks rose by the most in a year, gaining 5 percent to USD$42.12, after it announced third-quarter profits that surpassed market expectations. Athletic apparel maker Under Armour also posted strong quarterly earnings. Even Facebook's shares inched higher in after-hours trading after it reported revenue that was slightly under projections. This assuaged concern over steady interest rate hikes by the Federal Reserve are raising the cost of borrowing. Another increase is expected later this year, with more to come in 2019.
Analyst's Take
"U.S. fundamentals keep driving the U.S. dollar as other major economies struggle to keep up," Alfonso Esparza, senior market analyst at OANDA, said in a commentary. Data backing consumer confidence and spending "keep validating the Fed's decision to keep hiking rates despite the negative comments from the Trump administration," he added.
Chinese PMI
On Wednesday, China reported that its official manufacturing purchasing managers' index slowed to 50.2 in October from 50.8 a month earlier. Figures had declined across the board except for production outlook, which was unchanged. Readings above 50 indicate expansion, while lower numbers indicate contraction on the index's 100-point scale. Still, sentiment was supported by an open call from the Chinese government to funds to support the equity markets.
Bank of Japan
As expected, Japan's central bank kept its monetary stance intact as it wrapped up its latest policy meeting. The Bank of Japan kept the key interest rate at minus 0.1 percent and its target for long-term bond rates at around zero. The bank also downgraded its GDP forecast for the fiscal year through March, to 1.4 percent from 1.5 percent, with an estimate of 0.8 percent for the following fiscal year.
Energy
Benchmark U.S. crude added 31 cents to $66.49 per barrel in electronic trading on the New York Mercantile Exchange. The contract dropped 86 cents to settle at $66.18 a barrel in New York. Brent crude, used to price international oils, gained 48 cents to $76.43 per barrel. In the previous session, it dropped $1.42 to $75.95 a barrel.
Currencies
The dollar strengthened to 113.22 yen from 113.13 yen late Tuesday. The euro slipped to $1.1342 from $1.1343.
Story: Annabelle Liang