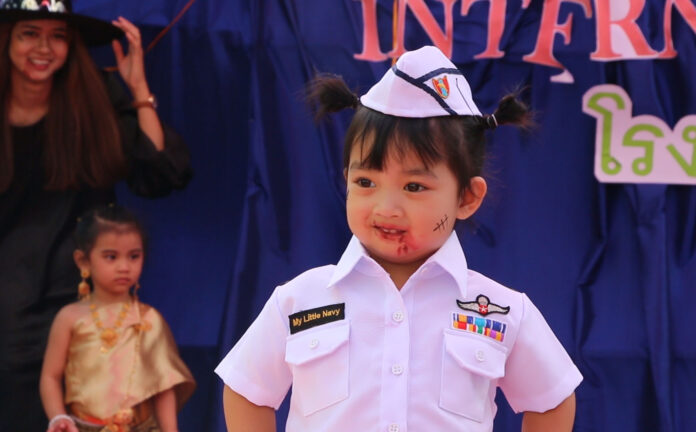 KHON KAEN — A toothy zombie naval officer, a brood of draculas and one distraught baby devil showed they can Halloween with the best of them at a school in Khon Kaen this morning.
The children at Baan Prom Boon School wore a mix of Asian- and Western-inspired costumes to get their spook on. There were no reports of anyone crying cultural appropriation.
The costumes included zombified versions of traditional Thai garb, colorful pumpkin capes and Chinese regalia. Many sported open wounds and poorly sutured wounds by way of fake blood and makeup stitches.
Traditional Thai costumes included nang tani, a young female succubus that dwells in banana trees, to perhaps the scariest of all: a life-size doll possessed by the spirit of a dead child known as kumarn tong.
The kids show off their outfits in a very short runway walk accompanied by bumpin' provincial techno and hosted by costumed teachers.