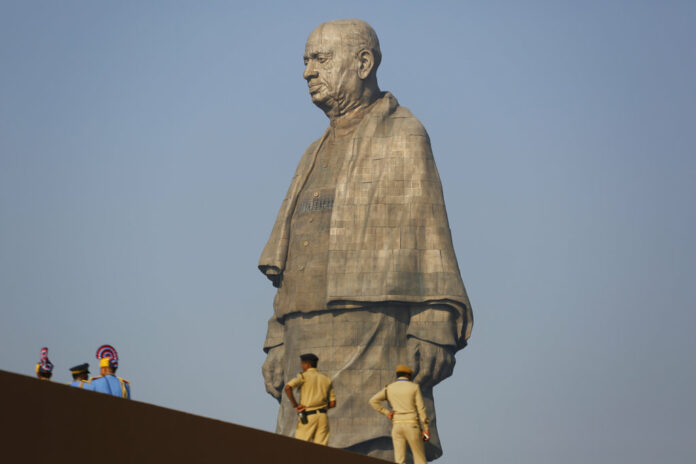 KEVADIYA, India — India's prime minister on Wednesday unveiled a towering bronze statue of Sardar Vallabbhai Patel, a key independence leader and the country's first home minister after British colonialists left in 1947.
At 182 meters (597 feet), it is one of the tallest statues in the world built at a cost of USD$403 million in Kevadiya, a village in Gujarat state. Both Prime Minister Narendra Modi and Patel hail from Gujarat state.
Modi inaugurated the "Statue of Unity" on the bank of the Narmada river. He had promised the project despite criticism that India couldn't afford to spend so much money on a statue.
Indian air force planes showered flower petals on the statue.
Patel was known as the "Iron Man of India" for integrating various states in the post-independence era as the creation of Pakistan led to a massive bloodshed between Hindus and Muslims moving between the two nations.
On Wednesday, Modi said Patel was a beacon of hope for India in the time of crisis and he will be a source of inspiration for ages to come.
Rashesh Patel, a 42-year-old businessman, said "though Patel was from Gujarat state, all Indians were proud of him because of his stature."
Mohandas Gandhi, Jawaharlal Nehru and Patel were the three key leaders of India's independence struggle, he said.
The monument will have a museum with 40,000 documents, 2,000 photographs and a research center dedicated to Patel's life and work.