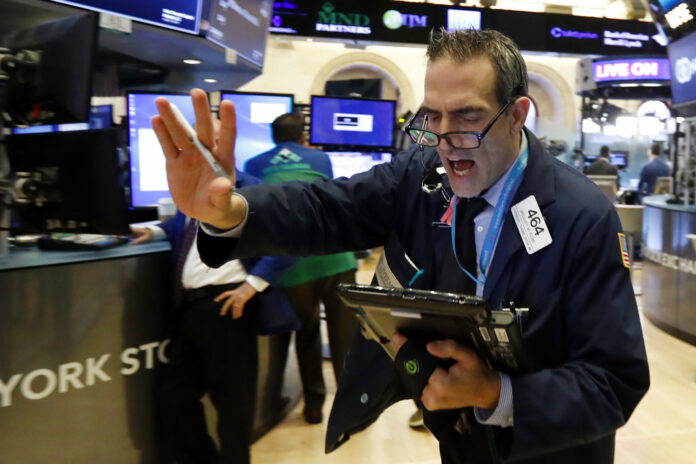 SINGAPORE — Asian markets rose on Thursday after the U.S. midterm elections went as expected, soothing fears of a sudden shift on trade and economic policies.
Keeping Score
Thailand's set traded at 1,686.59 Thursday morning, a 0.7 percent increase. Japan's benchmark Nikkei 225 rallied 1.9 percent to 22,509.10, even as machinery orders slid a record 18.3 percent in September from the previous month because of natural disasters. South Korea's Kospi rose 1.4 percent to 2,107.90. Hong Kong's Hang Seng added 0.7 percent to 26,331.35 and the Shanghai Composite was up 0.6 percent at 2,658.29. Australia's S&P/ASX 200 edged 0.5 percent higher to 5,924.60. Shares were higher in Taiwan, Singapore and Indonesia but fell in the Philippines.
Wall Street
Asian investors took the lead from a rebound on Wall Street. Large technology and consumer companies rallied and three-quarters of the stocks on the New York Stock Exchange traded higher as results from the U.S. midterm elections streamed in. The S&P 500 index jumped 2.1 percent to 2,813.89, its highest level in four weeks. The Dow Jones Industrial Average was 2.1 percent higher at 26,180.30 and the Nasdaq composite advanced 2.6 percent to 7,570.75. The Russell 2000 index of smaller-company stocks added 1.7 percent to 1,582.16.
US Midterms
In line with most polls, the Democrats took control of the House of Representatives while the Republicans held on to a majority in the Senate. Traders were hopeful that a larger Democrat presence could act as a check on President Donald Trump, but it is unlikely to change his position on China, which which he is locked in an escalating trade dispute. Because the possibilities for compromise and big agenda items seem limited, politics is that much less likely to crowd out the performance of the strong U.S. economy.
Analyst's Take
"The overwhelming boon to Wall Street overnight sets the stage for Asia markets to power ahead in the latest rebound," Jingyi Pan of IG said in a market commentary. "Perhaps having grown wary of the results and reactions from the likes of Brexit and the 2016 U.S. Presidential elections, markets were seen for once playing according to script as the elimination of the midterms risks brought about newfound confidence in the equity space," she added.
Energy
Benchmark U.S. crude oil gained 1 cent to USD$61.68 in electronic trading on the New York Mercantile Exchange. It fell 54 cents to $61.67 a barrel in New York. Brent crude fell 10 cents to $71.97. The contract dropped 6 cents to $72.07 in the previous session.
Currencies
The dollar rose to 113.66 yen from 113.57 yen late Wednesday. The euro strengthened to $1.1430 from $1.1426.
Story: Annabelle Liang