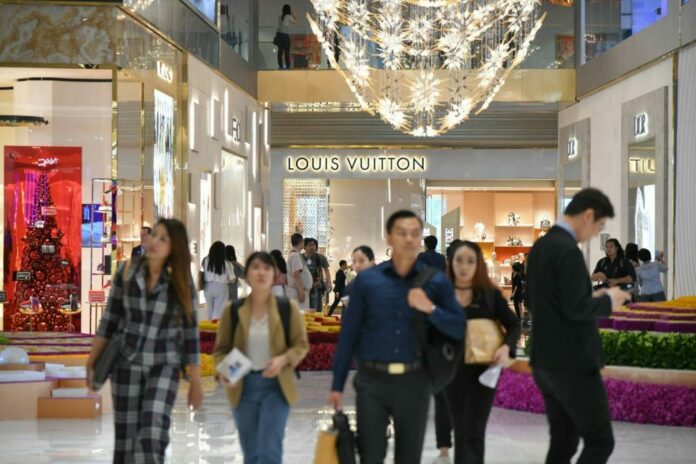 BANGKOK — A government spokesman on Friday hit back at a Swiss bank report claiming Thailand has the world's most unequal distribution of wealth.
Puttipong Punnakan said the claim, which was based on a report released by global investment firm Credit Suisse, is misleading because it only examined 40 countries – most of them wealthy members of the OECD – and relied on outdated data.
"In reality, the situation of inequality in Thailand has been gradually improving," Puttipong said.
The issue was first raised by Banyong Pongpanich, a former advisor to the prime minister from 2014 to 2016, who posted the Credit Suisse report on his Facebook and noted that the wealthiest 1 percent possess more than two-thirds of the nation's wealth, or 66.9 percent.
"Thailand has become the most unequal country in the world," Banyong wrote, a remark that was seized by many media agencies in their headlines.
The Credit Suisse report sampled Thailand and 39 other nations like the US, UK, Austria and France. Two years ago, it ranked Thailand the third most unequal nation behind Russia and India.
The government took exception to two dated citations in the report, a socioeconomic survey from 2006 and household debt report from 2008.
Puttipong said that data is outdated and Thailand has come a long way since then.
"The ratio of income difference between the richest and the poorest fell from 29.92 times in 2006 to 19.29 times in 2017," the spokesman said.
He also said putting Thailand in the sampled group is also [not fair] because all other nations, except for China, India, Colombia, Romania, South Africa and Taiwan, are developed countries in the Organisation for Economic Co-operation and Development.
A separate report by the World Bank, updated in September, said Thailand has been making gains in eradicating poverty, though it added that inequality remains an important issue.
"As of 2014, over 80 percent of the country's 7.1 million poor live in rural areas. Moreover, an additional 6.7 million were living within 20 percent above the national poverty line and remain vulnerable to falling back into poverty," the World Bank said.