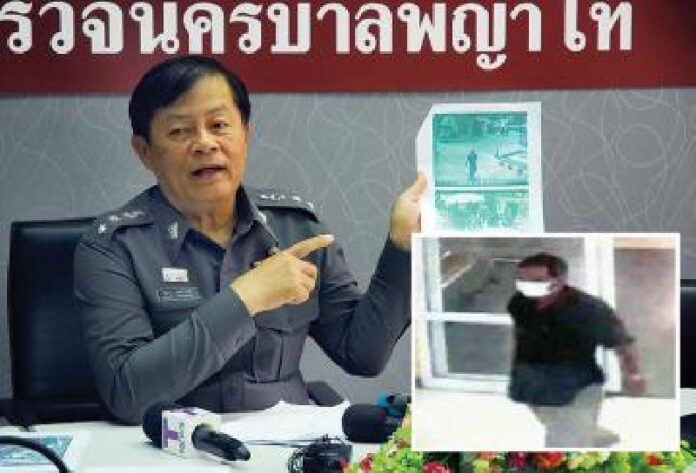 (14 October) Phayathai police have issued arrest warrants against the individuals who drugged and robbed a number of victims in several public hospitals.
Reportedly, the robbers allegedly used a sedative substance called Xylazine to spike the victims? drinks before robbing them. Ramathibodi Hospital was the first to report the incident, and it later emerged that similar cases also happened at the Monks′ Hospital.
According to Pol.Col.Saman Rodkamnerd, Chief of Phayathai Police Station, the robbers wore masks during the time they were committing the crime. After they had gathered some information, the police issued an arrest warrant against the man for his robbery at the Monks′ Hospital.
However, the case at Ramathibodi hospital is still under investigation, as police are checking images of the robber recorded on CCTV cameras.
From the beginning of this year, at least 6 people filed notice to the police concerning the case.While some police officers suggested that it is highly possible that the robbers at the two hospitals collaborated as a gang, the police force stressed they need to further expand the link between the two cases before they can jump to the conclusion.
The case also alerted the abuse of the sedative substance. Dr. Alongkorn Mahannop, advisor to His Majesty's Royal Chitralada Agricultural Projects, said that the substance is registered as an animal drug, and carries lethal side effects if it is applied to humans.
Statistics from Food and Drug Administration (FDA) also showed that the substance is not qualified for use in humans. Nevertheless, no fatal case have been reported so far.
Prapassorn Thanaphonlert, M.D., Deputy Director of FDA, explained that the substance is classified as 'a intoxicant drug', and the FDA will seek further adjustment about the drug possession.
The FDA will also be assessing equivalent substances to Xylazine, and will seek for further adjustment needed, in order to curb on the drug abusing.
"The FDA will also examine other registered substances which could be used interchangeably with Xylazine, in order to pre-emptively restrict their sales and to curb incidence of drug abuse. The Administration is leaving room for possible changes in its drug restriction policies", said Ms. Prapassorn.
FDA advised those who believed they had been drugged with Xylazine to take 'Yohimbine', a drug that manipulates heart rates and prevents the user from falling asleep. Alternatively, the victim can drink large amounts of water to reduce the concentration of the drug as well.
Mr. Alongkorn also suggested that government authorities should tighten the law to curb drug abuse, as it is very likely that the robber could get the drug via personal ties with pharmacists.
For comments, or corrections to this article please contact: [email protected]
You can also find Khaosod English on Twitter and Facebook
http://twitter.com/KhaosodEnglish
http://www.facebook.com/KhaosodEnglish