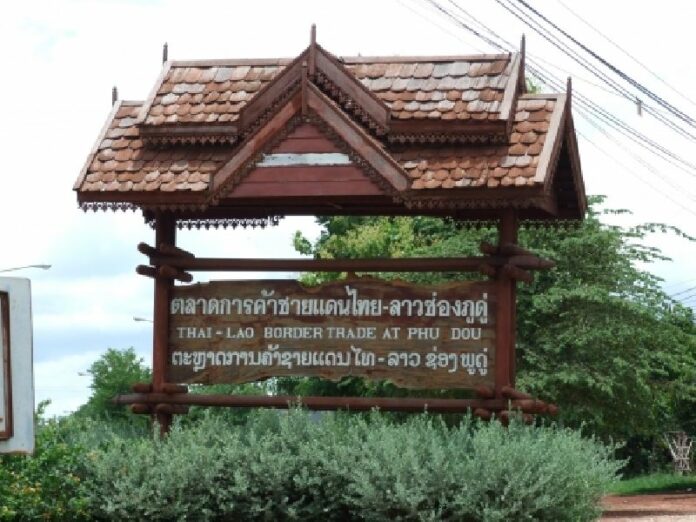 (14 October) A top official has asserted that Thailand′s left-hand traffic is an obstacle for regional integration with some of its neighbours which drive on the right.
Mr. Yukhon Limlaemthoung, Deputy Prime Minister and Minister of Agriculture and Cooperatives, advised that Thailand must adjust to the future economic integration in timely manner.
At the end of 2015, Thailand, along with its 10 ASEAN neighbours, will become ASEAN Economic Community (AEC). The trade blog is expected to cause several changes to the region, particularly the trade liberalisation.
The Agriculture and Cooperatives Minister said that farmers, investors and the government must react to AEC sharply, and shifted its policy to agricultural-industrial based economy.
Regarding its study about the economy of ASEAN countries, Ministry of Agriculture and Cooperative suggested that ASEAN governments should lure in more foreign investors to develop their agricultural-based economies.
Thailand, with its competitiveness in industry, can then take advantages from cheap agricultural goods supply from its neighbouring countries, said Mr. Yukhon.
However, the deputy prime minister significantly noted that Thailand is quite 'uncompetitive' in becoming regional logistic centre, as the nation drives on left hand traffic.
Thailand is among the few countries driving on the left hand side,while its continental neighbours; Laos, Cambodia, Myanmar, and Vietnam, drive on the right hand side of the road.
According to Mr. Yukhon, the circumstance is probed to be an obstacle for regional trade liberalisation, as it costs investors extra logistic expenses for having to change the car engines when crossing the border.
For comments, or corrections to this article please contact: [email protected]
You can also find Khaosod English on Twitter and Facebook
http://twitter.com/KhaosodEnglish
http://www.facebook.com/KhaosodEnglish