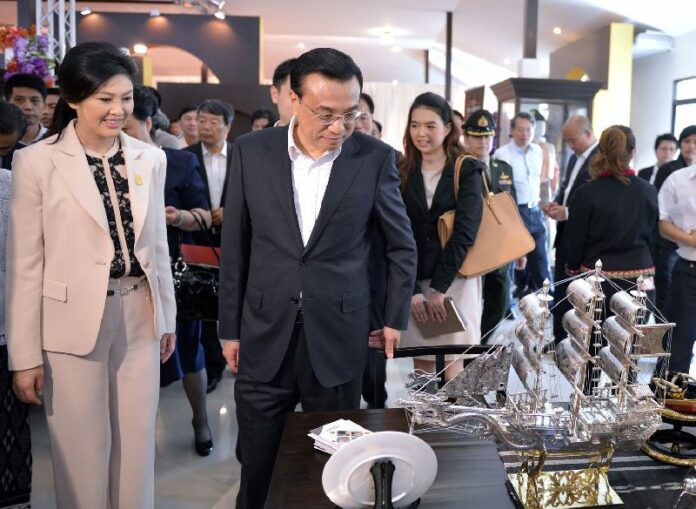 (14 October) The Ministry of Tourism and Sports says the number of Chinese tourists visiting Thailand has increased by 98% compared with last year.
3.7 million Chinese tourists have already visited the kingdom this year, and the total number would top 5.5 million by the end of the year, said Tourism and Sports Minister, Somsak Pureesrisak.
The Chinese visitors have also generated 150 billion baht for Thailand in the first 9 months.Mr. Somsak said that the Ministry should expand the strategy of Thai-Chinese cooperation even further, citing the economic importance of the Chinese.
In 2009, 0.777 million Chinese tourists visited Thailand. The number then gradually increased by 92.93% to over 2 million in 2012. Quantitatively, number of Chinese tourists compared to other nationals had increased from 5.49% in 2009 to 19.03% in 2013.
In 2009, Chinese tourists generated THB 22 million, and THB 106 billion in 2012. From January to September this year, Chinese tourists alone generated 147 billion, increasing from 4.32% in 2009 to 17.28% in 2013.
Statistics also show that the majority of Chinese tourists are female, and prefer to travel on their own. 62.31% of Chinese tourists said they came to Thailand for the first time, and 87.08% indicated that they travelled to Thailand by plane.
A Chinese tourism movie, 'Lost in Thailand', has also contributed to the growing numbers of Chinese visitors, official said.
Despite the slowdown in Group Tours from Chinese Tourism Companies, officials believe that the number of Chinese tourists visiting Thailand should grow gradually and reach 5.5 million by the end of this year.
Prime Minister Yingluck Shinawatra also hosted the visit of the Premier of the People′s Republic, Mr. Li Keqiang, who toured Thailand on 11-13 October.
The visit concluded in a number of bilateral agreements, particularly on trade and transport. The two nations also vowed to promote strong ties.
For comments, or corrections to this article please contact: [email protected]
You can also find Khaosod English on Twitter and Facebook
http://twitter.com/KhaosodEnglish
http://www.facebook.com/KhaosodEnglish