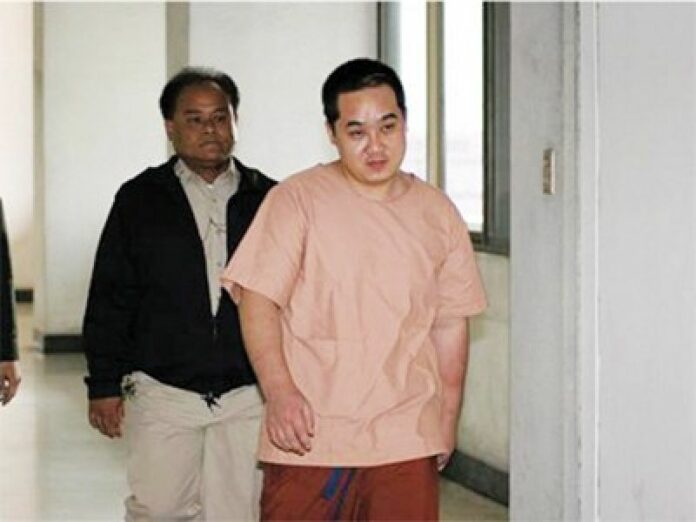 (15 October) The Thai Supreme Court has affirmed the death sentence for a former narcotics trafficker who had been eluding arrests for almost a decade before he was apprehended in China.
Mr. Jirasak Chattawornniti, 32, is accused under the charges of possessing enormous amounts of methamphetamines and heroins with the intention to sell, and conspiracy in drug trafficking with more than two individuals.
Better known as Ar Sun among the police and the drug traffickers? circles, Mr. Jirasak is originally from a tribal ethnics called Mien, who populated northern Laos and southern China.
Mr. Jirasak was not present at the court today as the judges read out his death sentence, affirming the previous rulings of the lower courts. Officials said the defendant has been already informed of the verdict in Khao Bin Prison, Ratchaburi province.
The Thai police issued an arrest warrant against Mr. Jirasak in 1999 on the charge of trafficking narcotics from foreign procurers to distribute them in Thailand. However, the suspect managed to slip away to Laos, where he reportedly started a furniture business to cover up his drug trade.
During his tenure in Laos, Mr. Jirasak is said to have purchased huge amounts of illegal drugs from Myanmar (which was called Burma at the time) and Laos, and smuggled them to his various agents in Khlong Toei district of Bangkok.
Mr. Jirasak reportedly left Laos in early 2005 for China. But joint efforts between Thai and Chinese police forces eventually led to his arrest in the Chinese city of Kunming in the same year.
The suspect initially contested the Chinese effort to extradite him to Thailand, claiming the rights to fight his case in Laos due to his Mien background, but the Thai authorities insisted that Mr. Jirasak was still holding his Thai nationality. The Chinese police flew him to Thailand in February that year.
Death penalties are routinely handed out by the Thai courts in high-profile drug trafficking cases, despite repeated pleas from rights group Amnesty International that the Thai government should abolish execution.
For comments, or corrections to this article please contact: [email protected]
You can also find Khaosod English on Twitter and Facebook
http://twitter.com/KhaosodEnglish
http://www.facebook.com/KhaosodEnglish